This 'Glee' Star's Headed Back to Broadway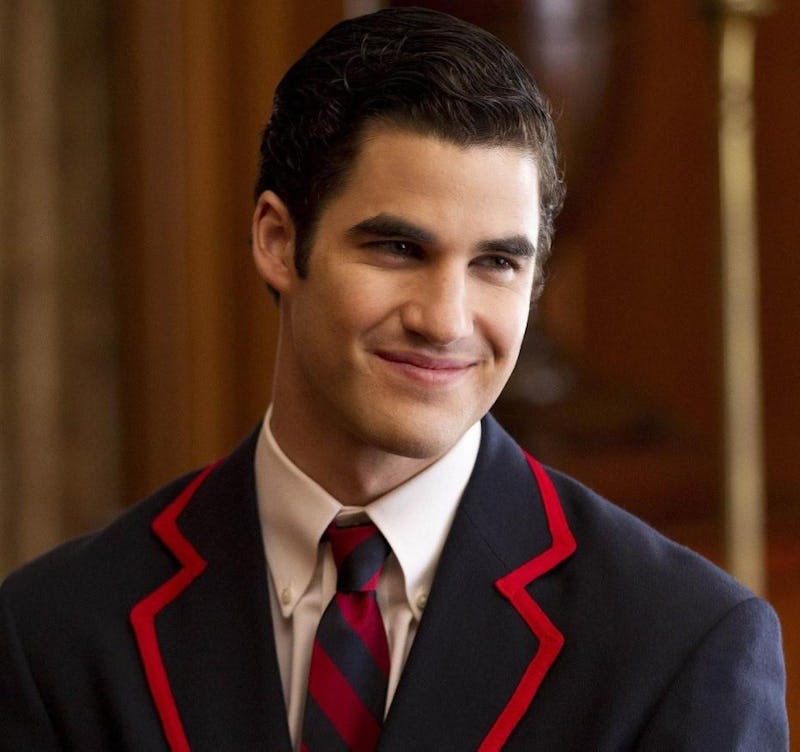 Looks like we know where on McKinley alum's headed once Glee takes its final bow: Darren Criss is moving to Hedwig and the Angry Inch on Broadway, donning fishnets and glitter for his second run on the Great White Way. And, well, I cannot freaking wait.
Criss made his Broadway debut back in 2012 in How To Succeed In Business Without Really Trying, taking over the role from Daniel Radcliffe. This time around he'll be succeeding the lead role in Hedwig from the show's original creator and star (and star of/director of the film adaptation) John Cameron Mitchell. Other actors who've played Hedwig in the recent past include Dexter star Michael C. Hall, Book Of Mormon and Girls star Andrew Rannells, and upcoming Oscars host Neil Patrick Harris, who won a Tony in 2014 for the role and who kicked off the revival.
Personally, I couldn't be more excited for this — I've been an admirer of Criss' talents since he became fandom-famous through his role as Harry in A Very Potter Musical back in 2007. That was only cemented when he burst into the "mainstream" on Glee. He's got the chops, and he's certainly going to rock those fishnets.
According to Playbill Criss makes his Hedwig debut on April 29 and will have a 12-week run.
Image: Fox