'Odd Couple's Lindsay Sloane Has The Best Career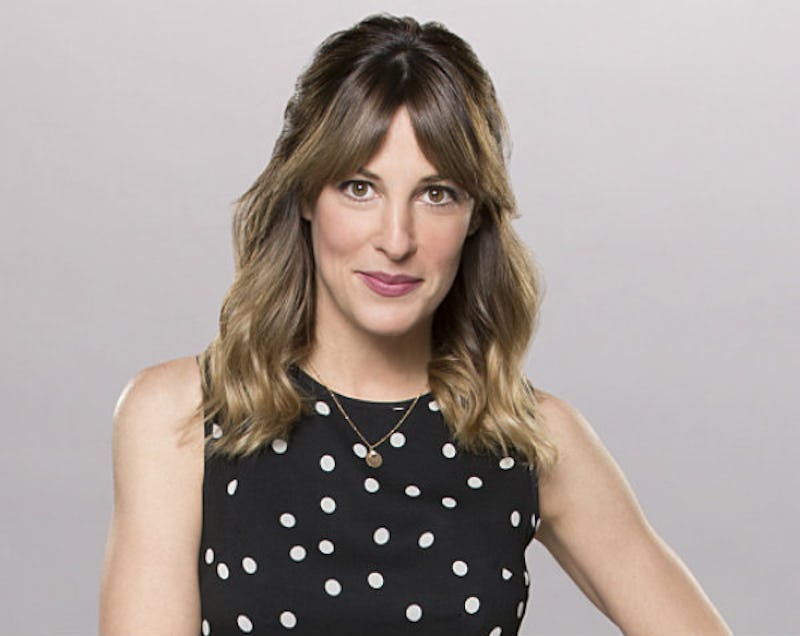 Lindsay Sloane is the kind of actress that has briefly appeared in all of your favorite shows and movies, probably without you even realizing. She's like a fairy godmother of giggles, showing up just when you need it most, and has been there the majority of your adult life. You basically grew up with Lindsay Sloane, and now can see her on The Odd Couple as Emily, which is pretty incredible. Maybe you know you've seen her face before, but can't place where from. Maybe you distinctly remember her from that one movie but had no idea she's been popping up on your TV consistently ever since.
Nowadays, Sloane has killer roles on both screens, big and small alike. I think her Odd Couple casting is a big part of what will ensure this remake works. We all know the basic plot of the hit '70s show, which was based on a movie, which was based on a play, about two divorced men who are total opposites living together as roommates. The 2015 version adds two sisters named Casey and Emily, whom are also both divorced, living together as roommates in the same building. Sloane's Emily will be pursued by one of the fellas in the first season. This is a dynamic not seen in the '70s version, and it's interesting because we'll get to see the life of a divorced person from both sides, which is important since it's now so common in our society.
Sloane's career has been nothing short of impressive, while also maintaining a subtle, unassuming handle on Hollywood success. You probably first saw her on My So-Called Life and Sabrina the Teenage Witch. Oh, and she was also in Bring it On, which is the staple of movie quotes for any '90s girl. And also, as a child of the '90s dreaming of making it big and one day marrying Devon Sawa, Sloane's career path during that magical decade is probably identical to the one you built for yourself inside your imagination.
But since the '90s, all the way to now, Sloane's career has not slowed down one bit. She's been in everything, including: That '70s Show, Gross Pointe, Homeward Bound, The Stones, Entourage, She's Out of My League, How I Met Your Mother, Horrible Bosses (1 and 2), Weeds, Ben and Kate, The League, Kroll Show, and Drunk History. See? Everything awesome, and she has been part of it all.
Here's hoping we get to see lots of Sloane in The Odd Couple, and then in tons of other TV shows and movies after that, because she rocks.
Images: Monty Brinton/CBS; Giphy