5 of Gwen Stefani's Most Amazing Nail Moments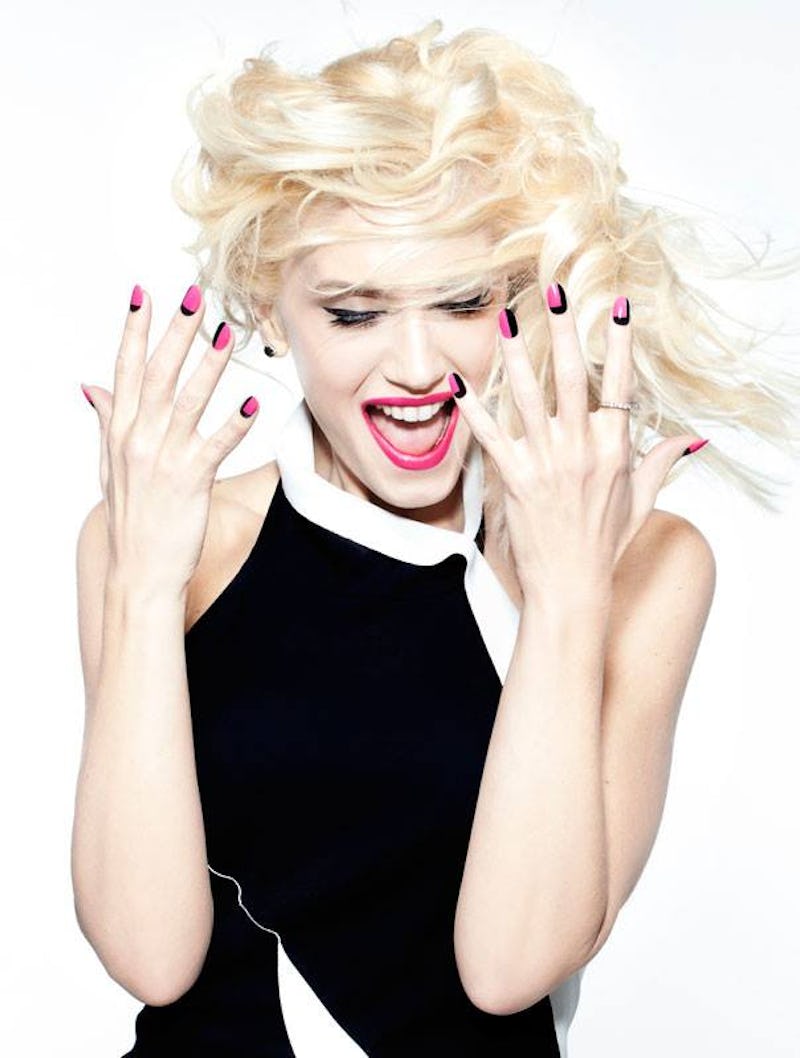 The singer-turned-designer can now add nail polish collection to her already thriving style empire: Gwen Stefani is teaming up with OPI to launch a limited edition line of punk-inspired nail lacquers early next year.
Stefani's collection will include seven "standout colors in breakthrough finishes": Hey Baby, I Sing in Color, Love.Angel.Music.Baby., 4 in the Morning, In True Stefani Fashion, Push and Shove and Over & Over A-Gwen. (Those names! Can coming up with these this be our full-time job, please?) If you were hoping for a polish to match Stefani's signature red lips, you're in luck — Over & Over A-Gwen will be an ode to Stefani's perfectly rouge pout.
OPI's Executive VP and Artistic Director Suzi Weiss-Fischmann thinks working with Stefani just makes sense for the company. "With her expertise as a singer, songwriter and designer, who better to collaborate with than Gwen Stefani? Known for her trademark red lips, bold eye makeup and nail art, Gwen uses beauty to accessorize her style."
Although this will be Stefani's first nail lacquer collection, she is no stranger to the manicure-perfection game. Below is proof — and if they are any indication of what we can expect with her OPI line, consider us sold.
Luxe & Lovely
Gwen Stefani's love for nails has always been apparent, but was finally put at the forefront in the music video for her song "Luxurious." In the video, Stefani spends most of her time in a nail salon getting a full set of ultra-fabulous acrylics. If you haven't seen it, watch it here. Now.
All Black Everything
At Stefani's most recent New York Fashion Week showing, she rocked an all-black leather ensemble, completing the badass look with a glossy black manicure.
Off to the Races
Gwen Stefani often turns to Twitter to share some personal beauty moments, like this amazing black and white checkered mani, which seemed to also pay homage to her years as No Doubt's ska-punk leading lady.
Neon Brights
When everyone else was showing off their french tips, Stefani swerved left, painting her nails a highlighter yellow.
Ghetto Fab
Stefani recently shared her sexy cat lady mani with her Twitter followers, calling it her "ghetto fabunails" look. We love.