E! News Pulls The Mani Cam From OScars Red Carpet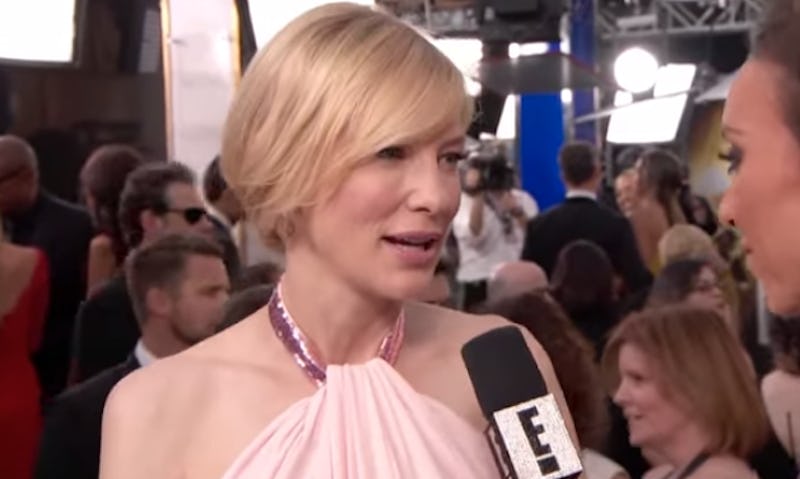 It's over. Gone. Done. Bye betch. E! News axed the Mani Cam from it's red carpet coverage, and we're not all sad about it. According to The Hollywood Reporter, Senior VP of media relations at E! Sarah Goldstein announced that the Mani Cam segment of the cable channel's live red carpet show has been eliminated due to "space constraints." I
f you're not familiar, the Mani Cam is a portion of E! 's red carpet coverage during which celebrity women are encouraged to "walk" their manicured fingers along a mini red carpet. The whole thing is set up inside a box with a camera, and viewers are treated to the live and mildly unsettling image. Us Weekly reports that earlier this February, the E! Mani Cam was missing from the 2015 Grammy Awards, and tonight, the manis at the Oscars will go un-cammed. It's unclear if this means the infamous Mani Cam is gone forever, however.
The Mani Cam has been getting a lot of coverage lately as an example of the flagrant sexism women celebrities experience on the red carpet. Hollywood'd sexism clearly manifests itself in the form of segments similar to the Mani Cam and the ubiquitous questions about actresses' dresses, underwear, and a number of other equally inappropriate questions as shown in the video below:
Though E!attributes the elimination of the Mani Cam from this year's Oscar's to "space constraints", complaints from celebrities like Jennifer Aniston, Reese Witherspoon, Elisabeth Moss, and Julianne Moore, who have refused to participate in the segment, had to have carried some weight in the the decision cut the Cam.
Here's one last goodbye to the Mani Cam for old time's sake:
BYE SEE YOU NEVER.
Images: E! (3)