The 2015 Oscars Worst Dressed Moments Were Still Kinda Amazing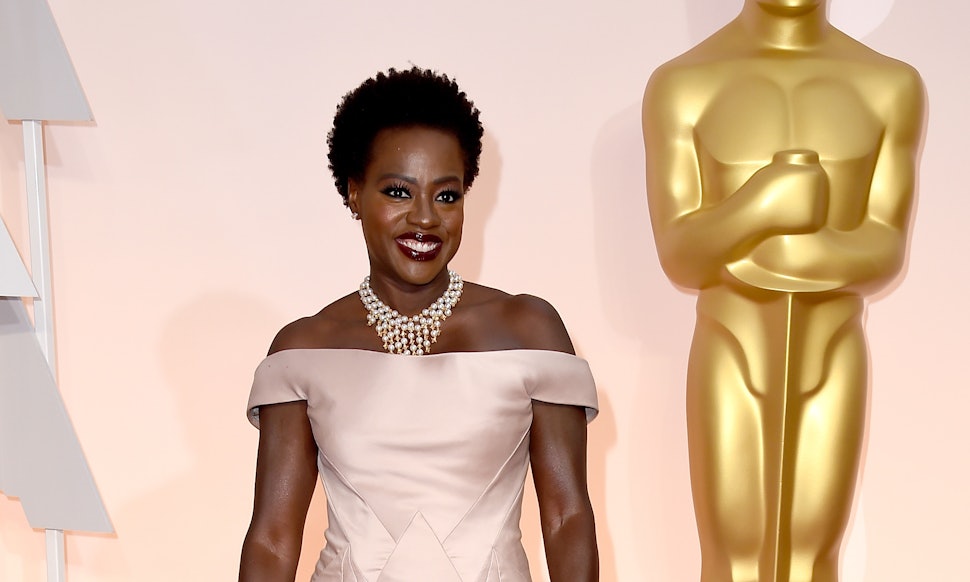 We hate to do it, but let's not prolong the inevitable: There's a flip side to everything, and the best always comes with the worst. There were plenty of "blah" moments from Sunday night's Academy Awards, and though everyone looked lovely, there were just a select few that didn't shine quite as bright. Ladies (and gents), we still love you, but you were kinda, sorta dull tonight
Anna Kendrick
Oscar's red carpet, or her senior prom? I get the pretty in pink thing, but I'm not sure shopping for a dress at Caché was the right decision for tonight. Oh, wait. She's wearing custom Thakoon…?
Neil Patrick Harris
There are, like, 50 shades of grey. Why did he pick the ugliest one?
Kelly Osbourne
The black lace, billowing Rita Vinieris dress was a tad too Morticia Addams for the Academy Awards.
Margot Robbie
It's not that Margot doesn't look fantastic (she does, especially with her perfect blunt bob), but why is everyone wearing all this Halloweenish-style black for the Oscars?
Chrissy Tiegen
Though I'm into her lipstick color, this Zuhair Murad dress is somehow simultaneously matronly and entirely too revealing.
Julianne Moore
Don't get me wrong, it's pretty. But for a custom Chanel? I mean, it's a little lackluster.
Rita Ora
The color is gorgeous, but it almost looks like the dress is falling off her. Plus, all that hardware and the long train is just kinda cheesy.
Viola Davis
Viola, you are too fierce for this monstrosity.
Photo: Steve Granitz/WireImage
Chloe Moretz
Frumpity frump frump frump.
Reese Witherspoon
I love Reese so so much. And I want to like this dress, but it's so blah for a best actress nominee. And I'm not feeling that middle part.
Gwyneth Paltrow
The flower speaks for itself.