This Teen Makes HOW Much Babysitting?!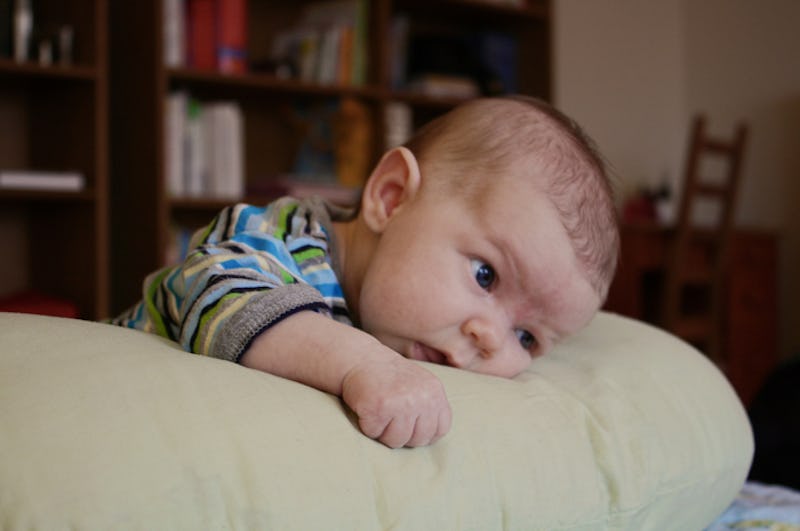 When I was a teenager, I made money by reluctantly cleaning my room (AKA shoving the mess into my closet) and getting good grades… but now, thanks to 15-year-old Noa Mintz, I'm feeling rather self-conscious about it. Mintz is a New York-based mini mogul who makes up to $480,000 for babysitting, putting any pocket money I ever made for helping out with the chores to shame. That's some serious bank.
Mintz started her babysitting company, Nannies by Noa, when she was only 12. This means that at the age when most of us were busy hoarding party favors from Bar Mitzvahs and plotting ways to sneak into PG-13 movies without a parent, Mintz was busy hatching business models and asking her father for legal advice. The idea for a babysitting business came from Mintz's disappointment with her own caregivers, prompting Mintz to find better nannies for her own family and, eventually, her family friends. This snowballed into a business, which now, at three years old, serves 190 clients with its 150 full-time and part-time sitters. Nannies by Noa has become so successful that Mintz recently had to hire a CEO to handle the flurry of emails and long hours — because Noa is also still a high school freshman, with all the responsibilities that come along with being a good student.
It's unclear how much the agency is actually pulling in; reports conflict, with outlets like the New York Post and AOL estimating $375,000 and others like Cosmo putting the number at $480,000. Either way, though, it's a heck of a lot more than you or I were making at 15. For context and hopefully a bit of inspiration, here are other jobs that can pull in more than $400,000:
1. The President of The United States of America
This position also comes with perks like free housing, ample traveling, and a built-in entourage (AKA the Secret Service).
2. Heart Surgeons, Brain Surgeons, and Plastic Surgeons
These specialized doctors can expect to make $400,000 a year at the height of their careers.
3. Wall Street Bankers and Lawyers
Not all of them make this amount, of course, but according to a 2012 report, the average salary of employees in the financial industry is around $360,000.
4. Chief Executive Officers
If you are at the helm of a big and profitable company, chances are that you are making more than half a million dollars per year.
So… which one of these jobs do you think Noa Mintz is going to have next?
Images: futurestreet/Flickr, Giphy (4)