10 Shots of Miley's Tongue in "We Can't Stop" Video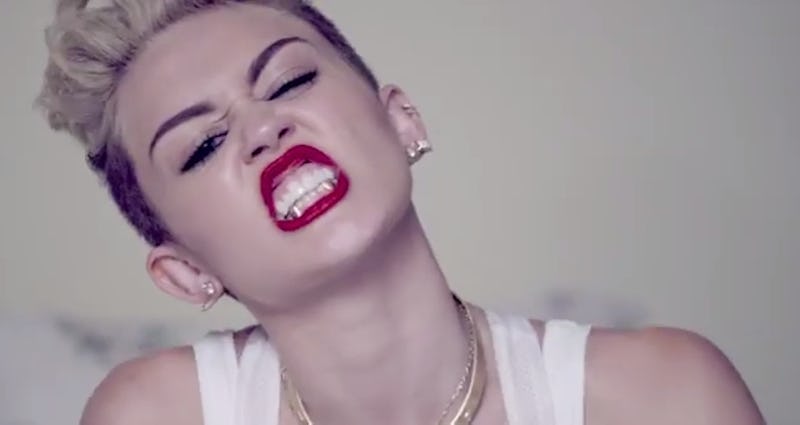 She's just being Miley (2.0).
Miley Cyrus premiered her music video for her latest single "We Can't Stop," and just in case she didn't make it clear, SHE'S TOTALLY A GROWN-UP NOW, you guys. Miley's new video showcases her (totally slammin') bod in a variety of all-white outfits as she parties with a bunch of her friends. But the only thing we see more than Cyrus' ass in the video? Cyrus' tongue. Girl can just not keep that thing in her mouth.
Here's an intimate view at what Cyrus' tongue was doing during "Can't Stop":
Twerk to the full video below: