When Will 'Girlfriends' Guide' Return to Bravo?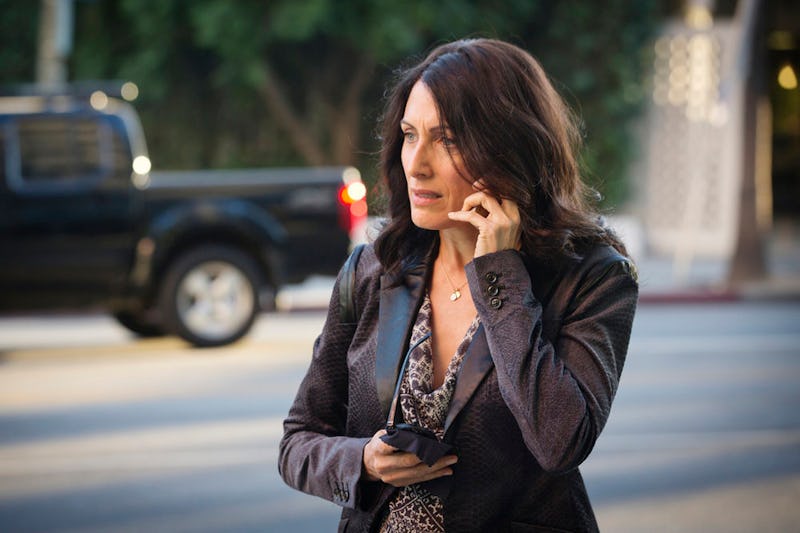 Girlfirends' Guide to Divorce may have started as an experiment as the first scripted original show on Bravo. But something crazy happened, and it was great enough that Girlfriends' Guide to Divorce Season 2 is on its way for another 13 episodes. It actually turned out to be pretty watchable, like the scripted version of a Real Housewives show with a lot less arguing over who came to what birthday party (you can also substitute in any going away party for a Housewife's college freshman daughter). It had a lot more conflicts and struggles over middle-aged dating, the awkwardness of divorce, and the all-healing powers of drinking wine among friends in your sprawling Los Angeles mansion. As much as I ended up liking the show, it's undeniable that some of the conflicts are classic #WhitePeopleProblems. But Bravo is just following its target audience from reality shows over to the scripted side.
Since Season 1 is ending on Feb. 24, the second season is not on its way anytime soon at all. Actually, since the season is so short — just 13 episodes, like most hoity-toity cable series — it's almost a whole year away. But over the course of the long break between seasons, maybe Bravo will find a few other scripted series that could go along with Girlfriends' Guide. Currently, they're advertising Odd Mom Out, their next original, which won't premiere until June, but already looks a lot like Girlfriends' — in how it deconstructs what we assume about moms just like GF Guide deconstructs what we assume about divorce.
And they've announced production on three other scripted shows due in the next year or so. Already, these three sound like a huge departure. One is basically The Affair but in the wealthy black area of the Hamptons, which may sound like a small difference, but if you set all of that kinda boring Showtime drama next door to the Obama family's estate, suddenly I'm much more interested. It includes an adaptation of The Rules of Attraction , which other than being a classic Shannon Sossyman early 2000s hair moment, was adapted into a totally forgettable film. And I think that was largely due to some uninspiring source material... hopefully they mine something kind of dark and cynical out of it.
But all of these shows will have to live up to the strong debut of Girlfriends' Guide to Divorce. TV Line reports that the second season will go into production in the summer of 2015, and that sets it up for a late fall premiere, just like Season 1. So it'll be a long wait, but hopefully it will pay off with another surprisingly solid season of TV.
Image: Paul Drinkwater/Bravo; Giphy