American Missionary Kidnapped In Nigeria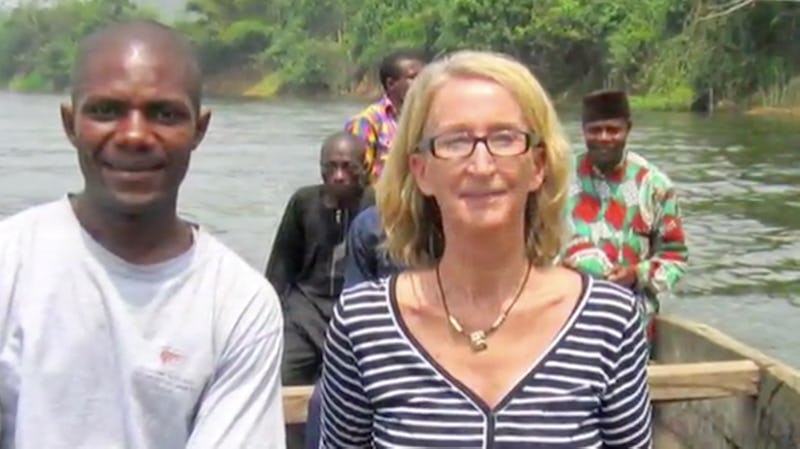 An American missionary, the Rev. Phyllis Sortor, was abducted in central Nigeria, where she was working with the Free Methodist World Missions. Sortor was reportedly taken in broad daylight from a school compound in Kogi state, Nigerian police said on Tuesday. Many details surrounding her abduction, including the identity of her kidnappers, are still unknown. Bishop David Kendall of the Free Methodist Church USA released a statement on Monday confirming Sortor's kidnapping:
Early this morning we received a report that Rev. Phyllis Sortor, our missionary in Nigeria, was abducted from the Hope Academy compound in Emiworo, Kogi State, Nigeria by several persons. The U.S. Embassy has been notified, and the State Department and the FBI are working with local authorities to find and rescue her. We are calling on the U.S. church to join together in prayer for Phyllis' safety and speedy release.
According to CNN, Kogi state Police Commissioner Adeyemi Ogunjemilusi said Sortor was kidnapped by five men. The police commissioner added that the men are demanding a ransom totaling roughly $300,000 in American dollars. Nigerian authorities believe it's unlikely these men are connected to Boko Haram, the terrorist group responsible for kidnapping and killing thousands in northeastern Nigeria over the last year, because of the location of Hope Academy. Boko Haram, while gaining traction in Nigeria, has yet to attack the central part of the African nation. Ogunjemilusi told both CNN and NBC News that Sortor's kidnapping was likely carried out by a criminal gang.
A Washington State native and Seattle Pacific University alumna, Sortor was working as the financial administrator at Hope Academy, according to her official biography. She is a member of the Free Methodist World Missions and also does a large part of her missionary work through the International Child Care Ministries, having arrived in Nigeria in 2005. She also taught at the modular Bible school and Wesley Evangelical School of Theology. Under her biography on the Free Methodist World Missions website, the church asks for supporters to pray for "God's continued blessing on Hope Academy and ICCM" and for "the Nigerian church to grow in God's grace."
According to local news station KING5 in western Washington State, Seattle Pacific University held a special prayer service for Sortor on Monday night. Her stepson told reporters gathered outside the service, "She believes in God, she's doing God's work."
Friends, clergy, and supporters from various other faiths began using the hashtag #PrayForPhyllis on Monday night, shortly after her abduction was confirmed.
Image: screenshot/NBC News