Is Amazon Trying To Be The New Sephora?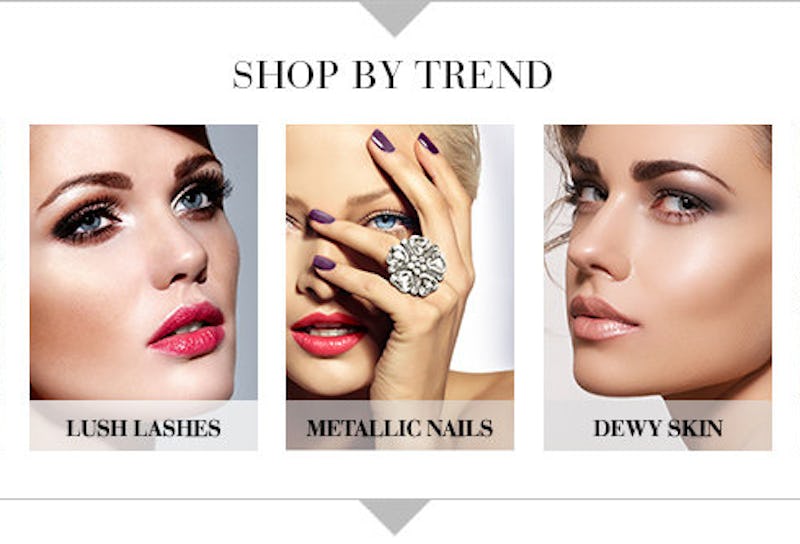 Online shoppers, heads up: Amazon has officially launched a beauty site, where they're selling 24 brands of luxury makeup, skincare, hair care, fragrances, and other "grooming" products. On the (surprisingly sleek) new page, you'll be able to buy Burberry, NARS, Deborah Lippmann, Stila, and more while filtering by collection, by trend, or by category.
And of course, you'll be able to waste hours reading reviews of products you'll probably never buy.
But can Amazon really replace Sephora as the luxury makeup super store?
I'm skeptical. Although Amazon's new site is certainly filled with sexy images and convenient categorizing, what it fails to provide is a special experience. I'm sure I speak for a lot of women when I say that a unique shopping experience is necessary for makeup — after all, that's what has made Sephora stand out above other retailers. While on Amazon's beauty site, I still have a reminder in the bottom corner that I didn't buy that new food processor and I feel guilty for not buying more book. But when I'm in or at Sephora, it's always like Breakfast at Tiffany's, and I can escape to a world where nothing's more important than having pretty lips.
Amazon's going to have some difficulty competing with that. However, it's extremely likely that whenever I'm trying to rack up enough dollars to get free shipping, lip gloss will be my go-to purchase from now on.