Remy Danton Is Gonna Be Big In 'HoC' Season 3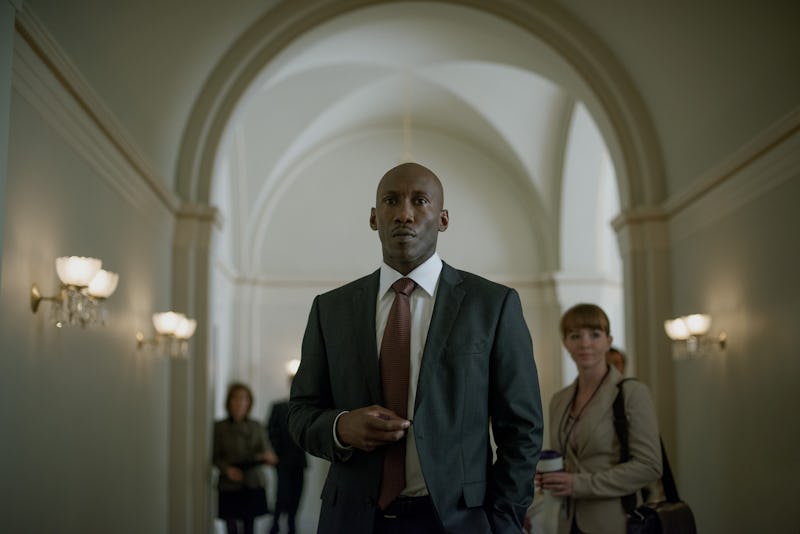 Any member of the political elite has a rough path to power, especially in the fictional world of Netflix's House of Cards. Season 2 player Remy Danton is no exception, as Frank Underwood's former bestie and former employee. OK, maybe they weren't really best friends. I mean, can anyone really be Frank Underwood's best friend without having an underlying suspicion that he will one day back-stab and/or murder them? Probably not.
For a long time though, Frank relied heavily on Remy's sneaky manipulative strategy and his loyalty to help him in his scrappy climb to the top. As of late in Season 2, Remy switched sides and became the unlikely little helper of Raymond Tusk. But when Tusk's grasp on the VP began to loosen, Remy attempted to secure his professional future by trying to make a deal with Frank.
What brought him to that crossroads also had to do with his regular booty call, Jackie Sharp. At his core, Remy is a lover, not a fighter, folks. OK, maybe he's an equal balance of both. But he refused to comply with Tusk's request to release incriminating dirt as a way to ruin Jackie's career because of his overpowering feelings for his lady love.
It seemed like he was just using her for sex and information, but as their hookups became more regular, feelings began to form on both sides. Mahershala Ali (the actor who plays Remy) even told Vulture that even though he doesn't see marriage in Remy's immediate future, he does have hope that there will be more of Jackie and Remy to come. Does that mean we can pick a couple name for them? I vote Reckie.
Remy's Season 3 future is pretty uncertain, as Jackie made some vague promises to give him some sort of role in Frank's administration, but he has no idea what that will entail. Something tells me Frank isn't going to take it easy on him, and Remy will have to earn his way back into Frank's evil heart. Even though he briefly supported Tusk, his loyalty to Frank was always resting beneath the surface. Their bond is one that obviously runs deep.
At the very least, I hope to just see more of his random pop-ins, and stone-faced expressions as he answers the phone on the way to and from top secret meetings.
Image: Netflix; House of CardsTumblr (2)