Emma Might Have An Evil Heart On 'OUAT'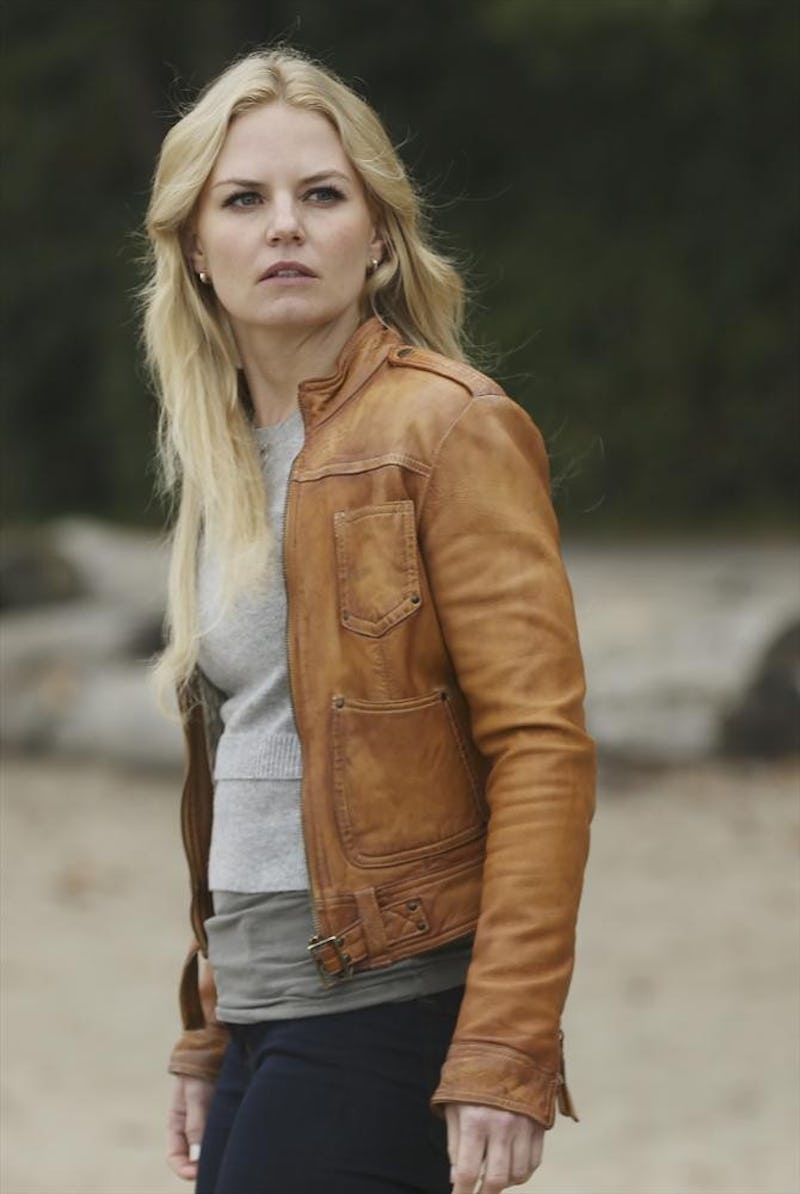 Apparently, just like misery, evil loves company. And on Once Upon a Time 's Season 4 midseason premiere, that's exactly what evil is looking for in Storybrooke. The series first new episode since December 2014, "Darkness on the Edge of Town," wasn't a particularly exciting one — even though Cruella De Vil and Ursula returned to OUAT in the episode — but it did pose a very interesting question about the Savior herself. With a "hell bat" terrorizing Storybrooke, Rumplestiltskin speculated that Emma Swan might be evil on OUAT . But is that even possible?
Look, I have a lot of high expectations for OUAT when it comes to its midseason finales and premieres — mostly because it usually delivers top-notch doses of magic and drama. But Sunday night's new episode was incredibly light on any actual drama, other than this gigantic, flying "hell bat" terrorizing the town and "lowering the property value," according to Regina. (Nice burn, by the way.) However, it seemed like everything was all well and good when Regina and Emma lured the beast to the town line and launched it through the barrier, causing it to disintegrate. You'd think that'd be the end of it, right? Nope.
Just when we thought Emma and Regina had quickly fixed their pest problem, Rumple upped the ante on the darkness situation in Storybrooke. According to His Royal Darkness himself, the bat was looking for someone with the most potentially evil heart and, while it'd make perfect sense that it was coming for Regina, it actually might've been coming for Emma Swan. Yes, the light magic-having Savior of Storybrooke might be evil.
We did see Emma struggling with her powers and becoming a darker, more sinister resident of Storybrooke before OUAT went on hiatus. But I can't imagine that after her big intervention with Elsa and The Snow Queen, she'll turn over to the dark side or even that she could lose control again. Emma has an intense streak, but she's got a good heart and she's never shown otherwise. So, where is Rumple going with this? Does he think Emma could be corrupted? I don't think he should hold his breath — Emma's the Savior for a reason, after all.
Image: Jack Rowand/AVC