Louboutin's Combatting Racism in Fashion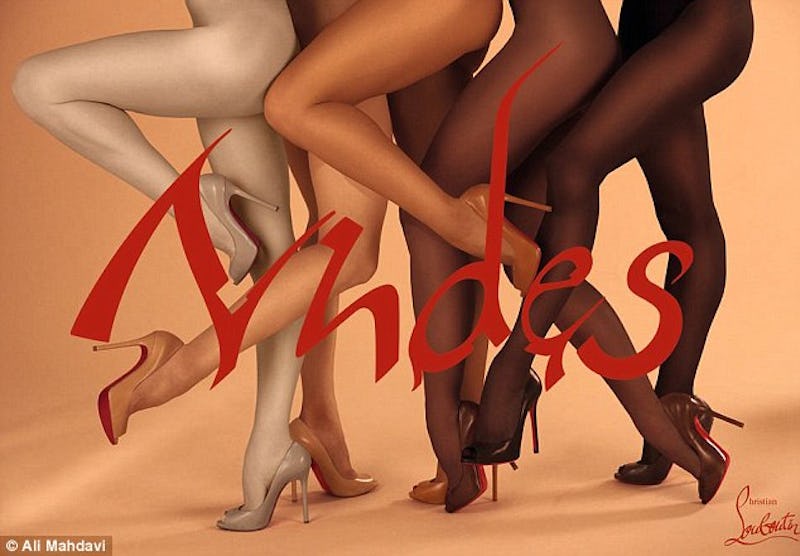 The word "nude" when used in fashion is always dangerous, because it usually presumes whiteness. And as nude pumps have recently become a really popular shoe trend, women with skin that isn't perfectly ivory (i.e. most women) have been left out. It's more subtle than many of the ways fashion is racist, but it's still undeniably discriminatory.
But now a certain highly regarded shoe brand is coming to save the day: Christian Louboutin is launching a new capsule collection of "nude" shoes that will come in five shades that range from "fair blush to rich chestnut."
How cool is that?
Obviously, they won't perfectly match anyone's skin (they're just shoes) but they will accommodate a wide range of women. There will also be an app that will let you take a picture of your foot and tell you which shade is the closest match. (My pale-ass self won't be needing that, but still a cool idea).
I've never really understood the appeal of nude shoes, but Louboutin emphasizes what now seems obvious:
"They disappear like magic and become a fluid extension of her legs, as in a sketch, elongating the silhouette."
If you've got an extra $1,000 or so lying around, that sounds worth it. And if not, hopefully Mr. Louboutin will spark a trend of accommodatingly-colored nude fashion that makes its way to the lower-priced markets as well.