The 10 Best Part-Time Jobs In The U.S.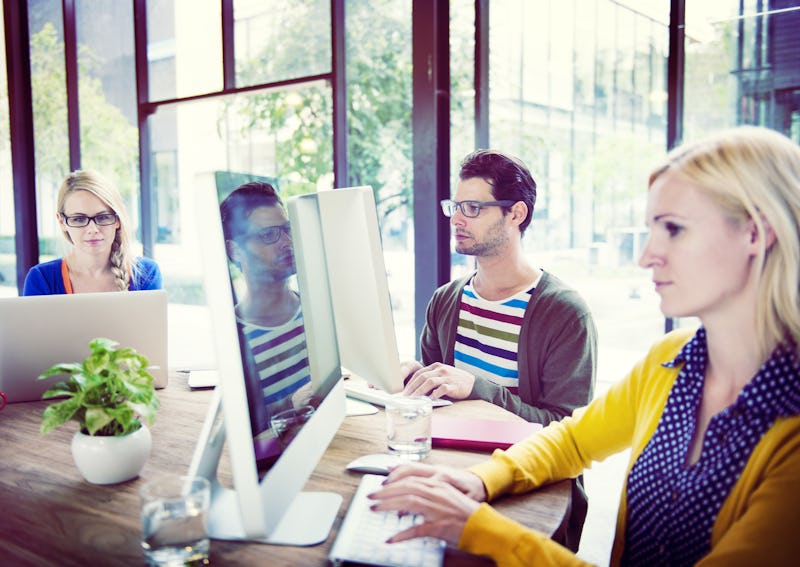 If you were laid off as a result of the last recession or are working part-time to cultivate a better work/life balance, you probably know that finding good work that pays well can be a challenge. CareerCast conducted a survey and found the top 10 part-time jobs in the U.S., so read on if you're looking for a new temp job. In order to conduct this survey, the company used data for the Bureau of Labor Statistics and U.S. Department of Labor to evaluate over 200 part-time and temporary jobs (defined as work that is between one and 34 hours per week) and analyze how they fit into four criteria of job satisfaction: career outlook, environment, stress, and of course, income. The scores were calculated using a mathematical formula, as one third of the score came from stress and environment, one third from income, and one third from potential career outlook, which takes into account factors like unemployment and potential raises. These scores were then ranked according to their total combined scores to create the final results, the top 10 of which are below.
10. Writer
My job made the list! The median hourly wage for those of us pushing the pen is $26.89 and there is a projected three percent growth in the industry over the next five years.
9. Proofreader
Despite the stereotype that there is no demand for those in writing and editing, the field is expected to grow by three percent in the next five years and made the list at number nine. The median hourly wage also might be higher than you expect, being reported at just under $16 an hour.
8. Network and Computer Systems Administrator
Those who understand how to manage the physical side of computers are getting bank, since the median hourly wage in the field is $34.88 per hour. Unsurprisingly, this tech job is expected to grow substantially in the next five years, with CareerCast's projection being at 12 percent.
7. Movers
If you've got muscle and are looking for a part-time job, you might want to consider becoming a mover. The industry is projected to grow by 10 percent by 2020 and the average worker earns just over $11 per hour.
6. Market Research Analyst
Those who analyze how well advertising works seem in-demand, as the industry has been thought to grow by 32 percent in the next five years, with the average part-time worker earning just under $29 per hour.
5. Management Analyst
If you're in the corporate world but want to scale back to a part-time position, you might want to consider this field, as the media hourly earnings come in at a cool $37.79 per hour. The field is also projected to grow by 19 percent in the next five years, so there is plenty of potential in this side of management.
4. Graphic Designer
With the huge demand for companies to have a digital presence, the demand for graphic designers is projected to grow seven percent in the next five years, with the average part-timer earning just over $21 an hour.
3. Delivery Truck Driver
If you've ever thought about learning to drive a truck, it seems to be a pretty lucrative career. Median hourly wages come in at $13.23 and demand is growing, as their will be an estimated five percent growth in the job by 2020.
2. Computer Programmer
You've always heard that going into STEM is lucrative and it seems that this idea is true for part-time workers. The median hourly wage for a computer programmer is over $35 and CareerCast projects an eight percent growth in the field by 2020.
1. Accountant
Not surprising, part-time accounting jobs proved to be the best in terms of their criteria. They found that accountants often have huge demands of their time during tax-season, that wanes as the year goes on. The median hourly wage for accountants is $30.55 with a projected 13 percent growth in the industry in the next five years.
If you want to learn more about CareerCast's findings, check out the full report.
Images: Fotolia (4); Cleaver, IICD, Leon/Flickr; Getty Images (9)