Can Peter Bash Compare to Zack Morris?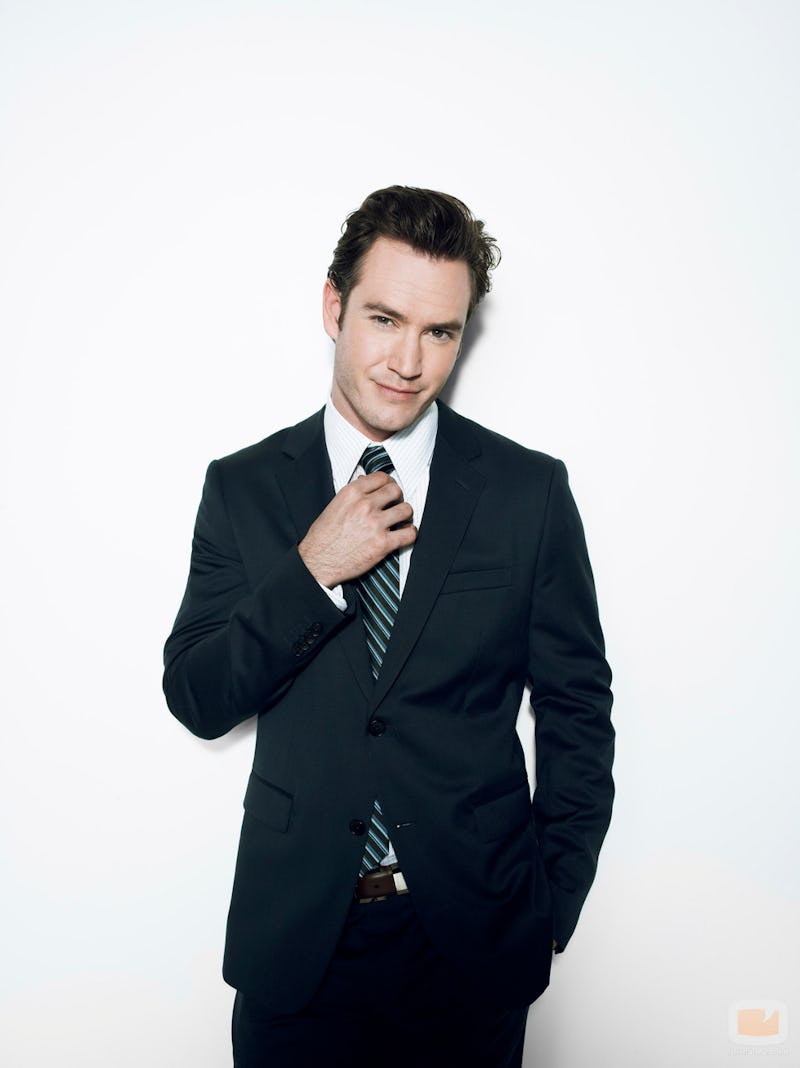 It goes without saying that Mark-Paul Gosselaar is dreamy whether he's playing a high school jock (does that make me a perv to admit that? Whatever, going for it) or a ballsy lawyer on Franklin & Bash, but given that Zack Morris will live on forever in our hearts and in our minds, we had to do a little side-by-side comparison. In the battle of the beautiful, who wins: Zack Morris or Peter Bash?
In celebration of Franklin & Bash's third season premiere Wednesday, look at Gosselaar in various states of undress and decide. Look hard and enjoy — it's not an easy decision.
Hair
Zack Morris
Ugh, what fantabulous flow. However, the whole bouffant men's hair thing went rather out of style after the early '90s, so we might have to give a pass.
Peter Bash
Slick, dark, sex-ay. This haircut says, "I will win your case for you and then make out with you in celebration," which is pretty much what I'd want this haircut to say, if haircuts could talk. Come here already Mr. Bash.
WINNER: Peter Bash
Style
Zack Morris
So the '90s were a dark time for fashion. But Zack's look is so timelessly adorable. The neon jackets, the weirdly patterned button-up left open, and those classic acid wash straight-leg jeans just give me a serious case of the warm and fuzzies.
Peter Bash
The frequent nudity is a serious plus, but I have a bone to pick with whoever dresses this character. Suits are sexy, but Peter Bash's suits often don't fit quite right, which somewhat negates my ability to picture him naked underneath. Damn you suit, damn you!
WINNER: Zack Morris
Personality
Zack Morris
He was a preppy nice guy. They're hard to come by — in our hearts, we know anyone who looked like Zack would never have been nice to us in high school. But a girl can dream right?
Peter Bash
He's the type that seems like he'd throw you across the room and have crazy sex with you. This is a good thing. But he's also corny and sleazy, so jury's out. I mean, the abs are great, but you won't find me jumping into bed with anyone who find making out with clients acceptable. Unless I was a client.
WINNER: Zack Morris
Amount of Time Spent Topless
Zack Morris
Close to none, because he was too busy being wholesome. We got a short, underaged peek, though. Ew.
Peter Bash
JUST ENOUGH. Which is to say a lot. Which means I'm drooling right now even thinking about it.
WINNER: Peter Bash
Illegality of Getting With Them
Zack Morris
Erm...very. Very illegal indeed.
Peter Bash
He's of age AND a lawyer, boo yah!
WINNER: Peter BashThe winner overall is... PETER BASH. Congrats sir, this just goes to show that older might not always mean wiser, but in this case it definitely means hotter.
Images: TNT; NBC