Crowdfunded Ferguson Librarian Starts This Month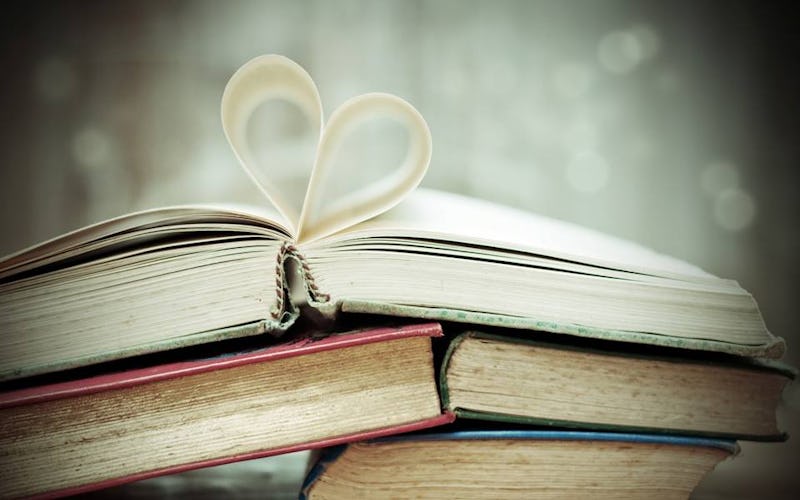 In the time of tragedy, anger, and division in Ferguson, one thing thing stood out as an inspirational bright spot: The Ferguson Municipal Public Library. The public library remained open during the riots in the city, according to director Scott Bonner, as a show of community and solidarity.
I think that when there's all these negative stories, seeing a story where a community comes together unified behind a common cause … it makes people remember that, you know, we're all human beings and we're in this together.
As local businesses and even schools shut down, the library stayed open as a beacon of support and safety for Ferguson residents. And because karma can be a beautiful thing, that positive spirit came back to the Ferguson Municipal Public Library — 350,000-fold. After the Grand Jury decision not to indict Officer Darren Wilson for the fatal shooting of fatal shooting of Michael Brown, the library saw an outpouring of donations of books and money, totaling around $350,000. (Mind you, the FMPL has an annual budget of only $400,000.) With those donations, Bonner said his first order of business was to hire a full-time children's librarian.
Amy Randazzo is set to start in that new role come March 9. And Bonner assures us that though the librarian position is crowdfunded, it will be permanent, and it marks only the second full-time employee, after Bonner himself.
Randazzo is a Ferguson local, and before joining the library, she had part-time jobs working for the before- and after-school programs at elementary schools in the Ferguson-Florissant school district and for the University City public library as a reference librarian. She spoke with the Library Journal about her feelings and anticipation of taking on this role, especially in the spotlight.
For me, it's not just about working in a small library as it is about working in my community. Like I said before, I live in Ferguson (in fact, I grew up here), and I'm well aware of the challenges that we and the communities surrounding us face. Getting this job feels like my opportunity to not only give back, but to also help make a difference in the lives of our children and teens.
Of course, you can still donate to the FMPL via its website to ensure that this positive campaign lives on.
Image: Ferguson Municipal Public Library/Facebook