This Is What a $1 Million Mani Looks Like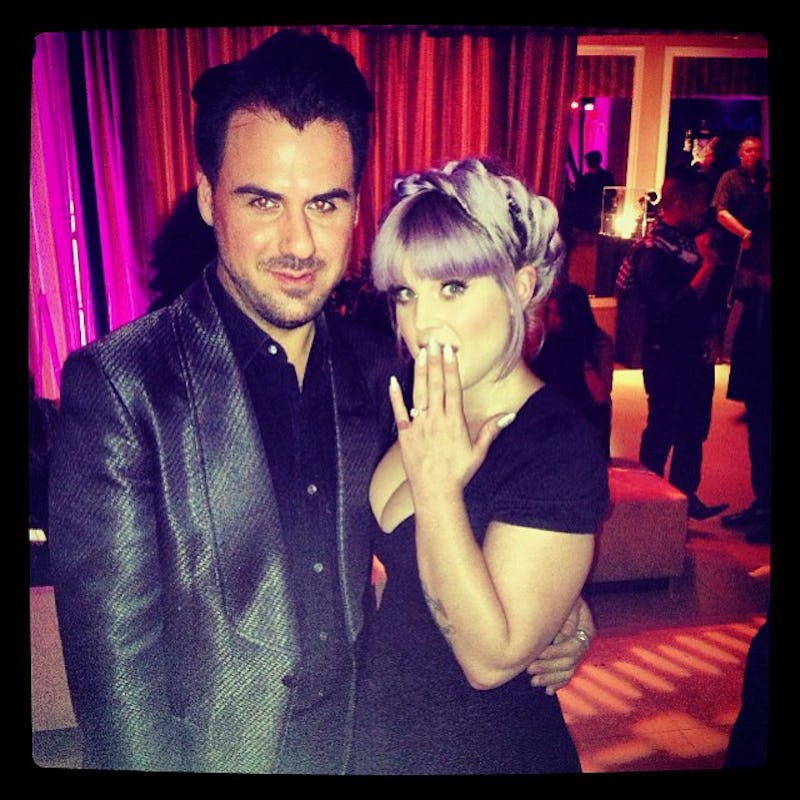 Let's do a quick round of Who Wore it Best, manicure-style.
These are my nails, exactly how they look as I type this article.
Not bad, right? More like "genuinely awful." I look like a dying witch. This manicure cost 99 cents (Wet 'n' Wild, baby!) and is about three days old (you get what you pay for).
And here's Kelly Osbourne's latest mani:
White diamonds. One million dollah billz. Kelly wins... this time.
For the low, low price of $1 million, both Kelly Osbourne and Toni Braxton (who, sadly, didn't Instagram a close-up of her nails) wore Azature's latest and greatest invention: a "white diamond infused" nail polish that boasts 98 carats of white diamonds, one black diamond, and 1,400 diamonds set in the bottle's cap. Yes, over a thousand diamonds are simply sitting there in the cap, waiting for the bottle to run out so you can... recycle it? Keep an empty bottle of nail polish on your shelf forever?
Both Osbourne and Braxton wore the pricey manicure to help sell a bottle of the stuff, with a majority of the proceeds going to charity (Osbourne advocating for MS, Braxton for lupus). So granted, this isn't just conspicuous consumption for the sake of conspicuous consumption, but the whole thing is still so extreme it's ridiculous.
Braxton and Osbourne are doing what they can. Like many celebrities, they've really stepped into a role of celebrity as charitable public figure — you know, using their fame to drum up much-needed donations. And I'm sure they both had a great time wearing those Cinderella nails. But contributing to charities through such an over-the-top incarnation of conspicuous consumption is helping in cash form only. The spirit of the thing is a little bit harmful: Putting up an ever-more-impossible-to-scale wall between those who get $1 million manicures and those who never will.