The 'Murse' Is A $9 Billion Industry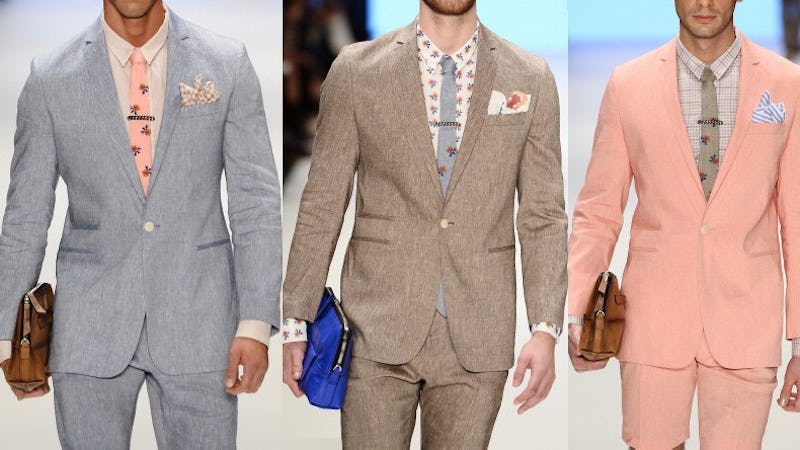 Your guy may still be too proud to call his leather tote a "man purse," but whatever he wants to dub it, he's trendy. According to Quartz, fashion-conscious guys are the target of luxury brands, who are capitalizing on the emerging "murse" trend: According to Euromonitor, the global market for the "man purse" will reach almost $9 billion this year.
While other luxury markets are experiencing a slump, the men's handbag market is having a colossal rise. Over the last five years, sales of men's handbags have grown at twice the rate of the overall luxury industry.
Fflur Roberts of Euromonitor believes the popularity of men's purses are expected to get even bigger and flashier — Roberts foresees seeing more luxury brands carrying trendier designs of men's handbags in the very near future.
However, it's already becoming a huge part of many designers' current offerings. Spring collections for countless brands showcased the growing "murse" trend on the runways all over Fashion Week. From Valentino to Kenzo, men's handbags seemed to be the "it" men's accessory.
What's even more interesting is that the luxury man bag might grow faster than women's purses in some parts of the world. Euromonitor expects to see the popularity of luxury men's handbags outgrow women's in the Middle East, Africa, Asia, and Western Europe.
Brace yourselves, women: we might soon be living in a world where men no longer splurge on gadgets and cars and instead, Burberry satchels and Alexander Wang carryalls. Are you into it?