5 Makeup Tips For Blondes All Golden-Haired Girls Need To Know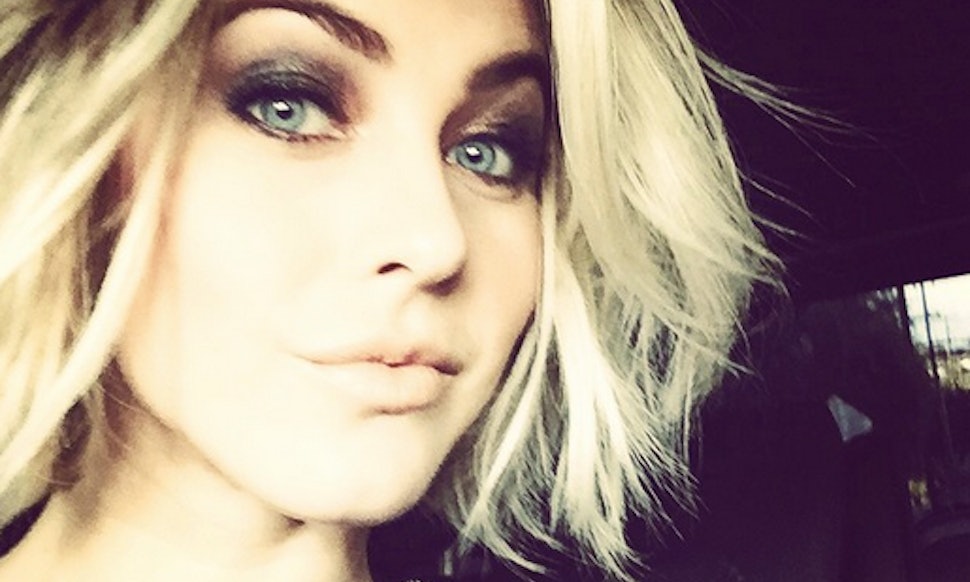 The phrase "blonde bombshell" exists for a reason: Those golden strands easily catch a whole lot of attention. But why settle for getting noticed when you, my blonde friends, could be showstoppers? That's right, even the sexiest blonde hairdo can be amped up with this one crucial to-do: the right makeup that complements your golden locks without coming off as harsh or overpowering.
Sure, it's easy to stick to what you know, but what if what you know is a poor combination of products from the CVS beauty aisle? That's where Make Up For Ever's Director of Artistry and Education, Lijha Stewart, comes in. Check out Stewart's best makeup tips for blondes.
WARNING: You'll probably want a killer outfit and slammin' pair of heels on standby to debut your revamped, flawless face, ASAP.
Image: juleshough/Instagram
Choose the Right Shade of Shadow
Gain Lash Inspiration From Your Natural Lash Shade
You may be tempted to go dark and dramatic, reaching for that ever-so-classic blackest black, but that could be a major downfall. "Your mascara color choice can be determined based on the natural shade of your lashes and your skin tone," says Stewart.
If you are have fair skin tone and blond lashes, a dark brown mascara looks natural and less harsh on the eyes. (Stewart suggests Make Up For Ever's Smoky Lash Color 3 – Deep Brown.)
For someone with a medium skin tone and dark brown lashes to compliment their blonde strands, a black mascara will emphasize your lashes without looking overdone.
For a natural emphasis try a mascara that gives separation, length, and volume without clumps, make sure you're selecting a mascara that touts a precision tip that separates lashes. One of these six mascaras that'll give you baby doll lashes can help with that.
Make Up For Ever Smoky Lashes Color 3, $27.62, amazon.com
Maybelline Great Lash Mascara Brownish Black, $4.79, amazon.com
Image: Reesewitherspoon/Instagram
Fill In The Brow But Keep It Light
You Can Do A Smokey Eye But Keep It Natural