Don't Forget About Curtis Sittenfeld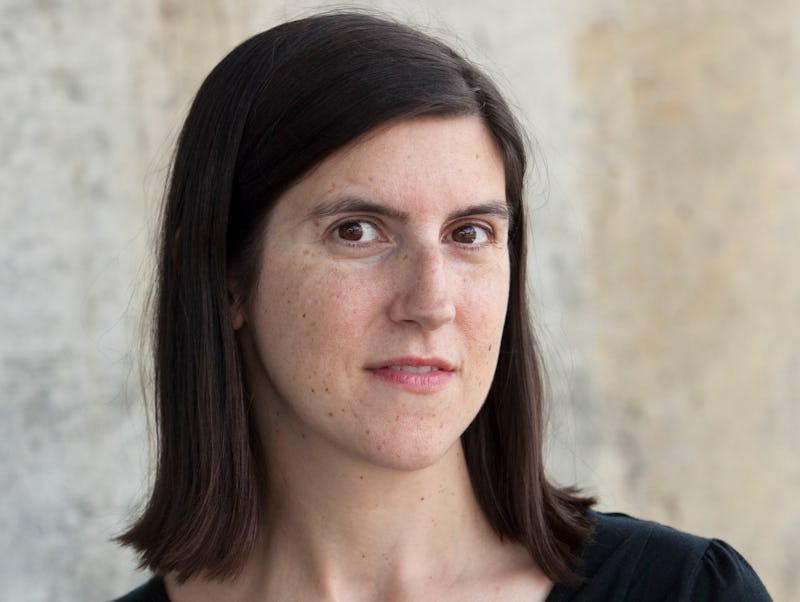 On Tuesday, Curtis Sittenfeld's newest novel, Sisterland, will be released. It's the fourth book from the author best known for 2008's Laura Bush-inspired American Wife. Sisterland, about twin sisters born with psychic abilities, has already received rave reviews from critics, and is bound for bestsellerdom, just like Sittenfeld's three past novels. For the next few weeks, the author will be inundated with praise, interviewed by every media outlet with available space, and called, again and again, one of the best fiction writers of the 21st century. And then the world will forget who she is.
Like her male colleagues, such as Jonathan Franzen or Jeffrey Eugenides, Sittenfeld has received widespread praise for the literary merits of her work over the years. The Boston Globe called Prep "a tart and complex tale of social class, race, and gender politics." Entertainment Weekly said American Wife was "an intelligent, bighearted novel about a controversial political dynasty." In an advance review of Sisterland, the New York Times praised the novel's "Updikean portrait of life," saying that it's "a testament to the author's growing depth and assurance as a writer." Prep was chosen as one of the Ten Best Books of 2005 by the New York Times, American Wife was one of the Ten Best Books of 2008 by Time, People, and Entertainment Weekly, and both were nominated for the UK's Orange Prize. And yet chances are, if you ask a friend if they've read the latest Curtis Sittenfeld book, they'll probably say, "Curtis who?"
Despite all the praise that surrounds her whenever a new book is released, Sittenfeld fades from our collective memories during the years in between novels. A lessening of press coverage is natural for writers after a book is released, of course, but not to the extent of what happens to Sittenfeld, and to other female writers of literary fiction. They're erased from our minds, only to reappear every few years when their newest novels hits shelves, and then immediately forgotten again. Why? The media chooses to ignore female authors in favor of their male counterparts. Men don't disappear from the press the moment after their new books are released; they are praised again and again, allowing the public to become familiar with the authors even when they don't have a fresh text to offer. Women, however, don't tend to receive this type of media attention.
Gender inequality is hardly a new issue, especially in the publishing world. In 2010, Jodi Picoult and Jennifer Weiner, prominent (at least when they have books released) fiction writers, feuded with the New York Times about the paper's lack of reviews of female-written books. They argued that despite their popularity and financial success, that they write commercial fiction causes reviewers to ignore them in favor of (male) literary heavyweights. Criticism of "chick-lit" has long existed, and arguments by women authors defending the genre, or even saying that the genre title is derogatory, have been vocalized often within the last decade or so. In an essay for the Times , Meg Wolitzer, author of several bestselling novels including this year's The Interestings, discussed "the rules of literary fiction for men and women." She spoke of her own struggles to reach large audiences because of her gender, and of the industry's preference for male authors when marketing novels.
"Women who write literary fiction frequently find themselves in an unjust world, even as young single women are outearning men in major American cities and higher education in the United States is skewing female," she wrote.
Like Wolitzer, Sittenfeld suffers because her gender does not corroborate with the type of fiction she writes. Her work does not fall into the categories of commercial fiction or "chick-lit." The intense, sophisticated writing in her books, along with their mature subject matters, place them firmly in the camp of literary fiction, along with the likes of Franzen and Eugenides. The only difference is that the protagonists happen to be female.
This isn't fair, and it frustrates me. I'm a huge fan of Sittenfeld, and she deserves to get the attention that male authors of literary fiction receive. I want to see her cement a place as one of our country's most recognized and respected authors, but it's unlikely that will happen any time soon. I know it's not entirely the media's fault; the marketing of female-written books is extremely different than novels written by men. For instance, Sittenfeld's books have "pretty" covers, driving away male audiences and causing male reviewers to assume they're "chick-lit." Prep's cover featured a trendy pink and green belt; The Man of My Dreams had a frog prince; American Wife showed a woman in a fancy dress; Sisterland, with a cover photo of two girls sitting back to back, their heads tilted in each other's direction, is practically a copy of the cover image of Jodi Picoult's My Sister's Keeper. By making the novels look feminine rather than gender-neutral, they're just increasing the already high chance that the books will be dismissed as too "girly" for serious consideration.
Next week, when Sisterland is released, I'll be one of the first ones to grab a copy. I can't wait to read it, as I have no doubt it'll be as wonderfully written and originally plotted as all of Sittenfeld's prior novels. I'm sure that plenty of others will agree. Yet my enthusiasm is dimmed by the fact that in just a handful of days after the novel hits bookstores, Sittenfeld' 15 minutes of fame will be up. Readers will forget who she is, because the media will choose to ignore her. It's a sad, ceaseless cycle, and it frustrates me deeply. There needs to be a change, and an end to sexism in the publishing industry, as well as in all areas of work and life. It's not fair to the authors, or to the readers (like me) who desperately want others to realize that literary fiction isn't just a male genre, despite what the media wants us to believe. Sittenfeld, and the many other talented female authors like her, deserve to be heard.
Image: Josephine Sittenfeld