Sheriff on Maryville Rape: "Get Over It"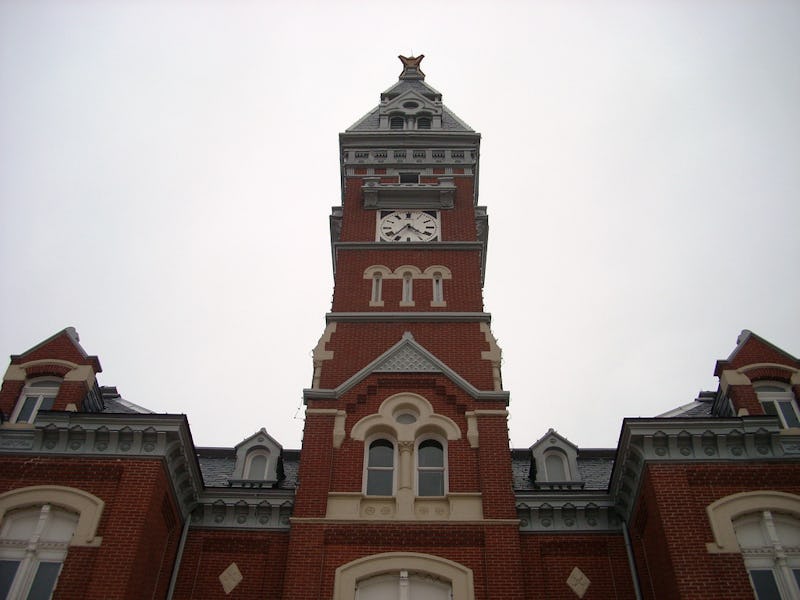 In the early morning hours of Jan. 8, 2012, Melinda Coleman found her daughter, Daisy, nearly frozen and half-unconscious with only a T-shirt on, trying to get inside her house. As Coleman put the pieces together, she told The Kansas City Star that her 14-year-old daughter was raped by a then-17-year-old football star named Matthew Barnett. He currently attends the University of Central Missouri. His grandfather, Rex Barnett, served four terms as a prominent state representative.
Since that time, Daisy has tried to commit suicide twice, her mother says. Their house in Maryville, Mo., burned down (the questionable causes of the fire are still under investigation). The Coleman family, who lost their father in a car accident, moved back to the town where his death occurred, to escape relentless bullying. Melinda Coleman was fired from her job at a veterinary clinic because, as her former boss told the Kansas City Star, her "style of medicine didn't jive."
On Jan. 7, 2012, Daisy and a 13-year-old friend were drinking and snuck out to be with Barnett and a group of friends at his house. Daisy says the last thing she remembers drinking was a "big glass of clear stuff." After her friend was allegedly forced to have sex with a 15-year-old boy, they were brought back to Coleman's house, where the boys said they'd look after an incoherent Daisy until she was sober again. Daisy was crying, the girl says.
After gathering evidence, authorities were certain of the mounting evidence — including videos of the harassment — were enough to press charges against the boys, according to the Star. But charges were abruptly dropped two months later due to an apparent lack of evidence. "There wasn't any prosecuting attorney that could take that case to trial," county prosecutor Robert Rice says. "It had to be dismissed. And it was."
The bewildered Coleman family seemed to have an entire town against them, and much of the abuse played out on social media. "'F--- yea. That's what you get for bein a skank : ),' read one tweet, one of many expletive-filled comments posted publicly," according to the Star.
Daisy told a local public radio station that she tried to defend herself on Facebook, but ultimately admits it wasn't the best idea. She says the boys made her drink out of the "bitch cup" and that she couldn't handle all of the bullying. "You're the s-word, you're the w-word…b-word. Just, after a while, you start to believe it," Daisy said.
After a Change.org petition was posted calling for the state attorney general to hear her case, the story soon gained global attention. And since Saturday's story in The Kansas City Star, many people have taken to Twitter to voice their concerns against Barnett. Even hacktivist group Anonymous posted a press release vowing revenge.
For his part, Sheriff Darren White says he was surprised that charges were dropped and maintains that a crime definitely happened — but offered little help for Daisy, her friend, and their families. "I guess they're just going to have to get over it," he says.
Barnett seems to have been relatively unscathed by the whole event. The Star found a recent retweet from him: "If her name begins with A B C D E F G H I J K L M N O P Q R S T U V W X Y Z, she wants the D."
Image: lhilyer_libr via Flickr