Sad News for Rory Gilmore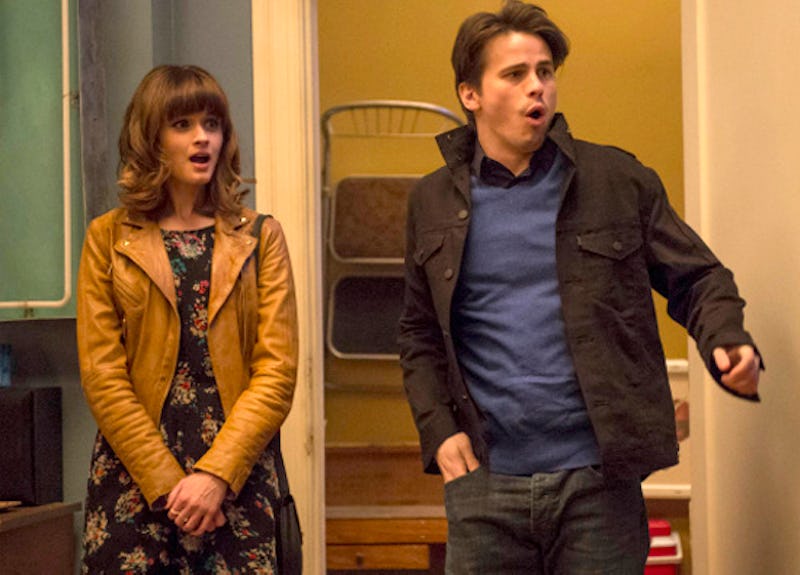 Extremely bad news for Alexis Bledel and Jason Ritter's promising-looking comedy. According to Vulture, Fox has chosen not to pursue more episodes of Us & Them past the seven that have already been filmed, despite the fact that the show isn't even set to air until midseason. There's no real reason given for this, though it's likely that the network just wasn't happy with the creative direction, or even, possibly, something went wrong in production.
While this isn't an official cancellation, it's certainly not a good sign: The actors have reportedly been released from their contracts, and production has been halted even though the first season originally had a 13-episode order. So, while the seven (including the pilot) that have been filmed are still set to air midseason, the show is pretty much dead on arrival — cancelled before it even had a chance. This is sad, because the promo actually looked quite adorable, and the UK version of the show that it's based on, Gavin and Stacey, had a successful three-year run on BBC One. This one had promise.
The actors have reportedly been told that they can take new jobs, which begs the question: If Alexis Bledel's schedule is free, does that mean another casting shake-up on Fifty Shades of Grey is about to break? She was a fan favorite for Ana, after all...