Personalized Mascara Finally Exists!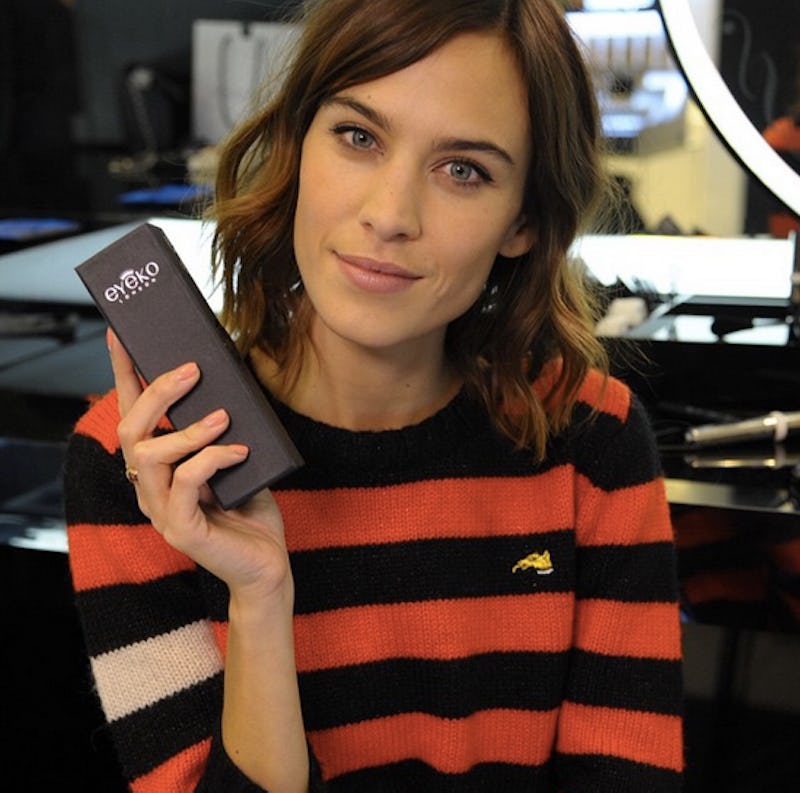 Mascara is clearly a divisive issue. I imagine it's caused many fights among friends. From feathery fringe to thick, voluminous lashes, mascara is definitely not a one-size-fits-all beauty product, although many brands try to make it one. However, eye makeup specialist Eyeko is taking a more personal approach to the beauty staple. Eyeko has started a personalized mascara counter at Harvey Nichols in London called Bespoke. Spoiler alert: monograms are involved.
When you show up to the beauty counter you'll receive a 15 minute consultation, where the mascara connoisseur, dubbed a "mascara editor," will help you get the perfect mascara for your lashes, based on what you're looking for in a mascara. Whether you want curly lashes with lots of volume, or long defined lashes, Eyeko will have a brush specific to your desired goal, based on brush shape and bristle density. Once the brush is selected, they'll pick from 100 different botanical formula variations. One can only imagine how painstaking it is to remember the differences in each of the formulas.
As if the perfect custom-made mascara isn't enough, the service, which only costs £28 (or roughly one tube of Benefit's They're Real mascara), also includes a brush to comb out your lashes, untangling lashes in between applications, and a monogrammed box. The customized mascara is great and all, but I think the box is where Harvey Nichols and Eyeko are really going to excel. Monograms are so instagrammable right now. Just look at Alexa Chung's adorable snap.
Watch Alexa Chung apply her new Eyeko Bespoke mascara
Image: Eyeko/Instagram (2), Alexa Chung/Instagram