Plus Size Activewear Just Got More Accessible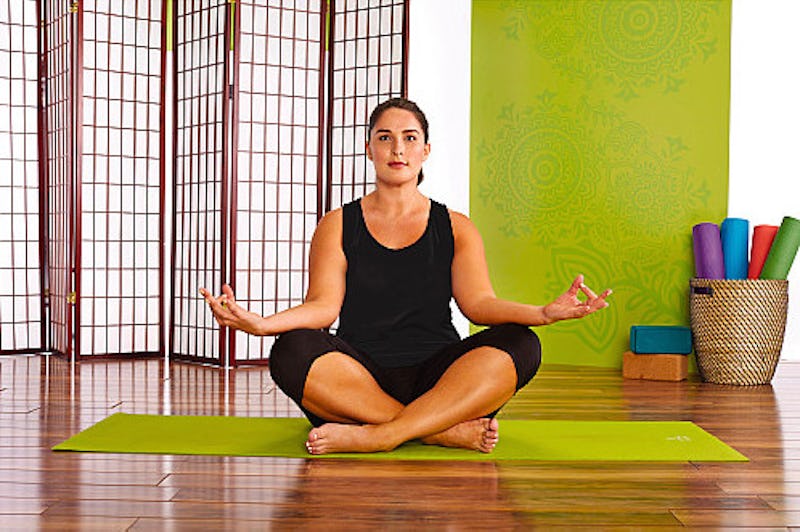 One of the most hilariously disheartening and ironic things about being a fat girl is that people will often suggest (gently or otherwise) that you go to the gym or try this new thing called "exercise." Besides being rather condescending, those statements/suggestions are also uncomfortable when you consider that finding plus-size activewear has historically been a struggle (often leading to women working out in the comfort of their own homes rather than hitting the gym sans cute leggings). Seriously. But that's about to change for a whole lot of people because one of the U.S.'s biggest sporting goods stores is carrying plus-size activewear as of today. Sports Authority announced the launch of plus activewear via two of their lines — Aspire and Alpine Designs — which will carry items in sizes up to 3X or a 24. Aside from the fact that the retailer has over 400 locations — meaning more women will get plus-size activewear right in their own towns — it's going to be financially accessible, too. The company says the average price point of the clothes is $39.
This is not only an exciting development in plus-size clothing's journey to becoming more mainstream with substantial variety and options, but it's also a triumph of the customer and a reminder to keep petitioning for the stores we shop at to accommodate us. Sports Authority Vice President Stephen Brinkley said in a press release that the lines were extended thanks to customer request. "Our plus-size customers have been asking for great fitting activewear and sportswear in extended sizing, and we are happy to accommodate this request by offering trend-right functional options at affordable prices." So I'm going to call this as an all-around win.
Aspire Women's Cowl Neck Top, $55, sportsauthority.com
Images: Sports Authority