RL's Fall Collection Has Gone To The Dogs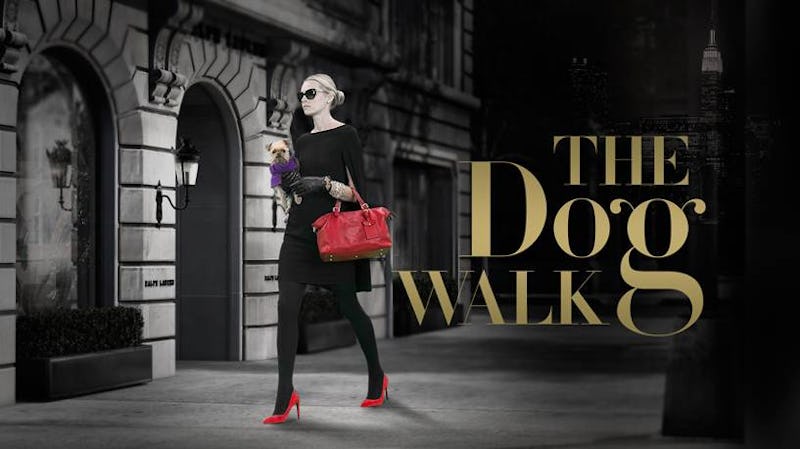 Cue the awws: We've got your favorite cute moment of the day (maybe even week!).
Ralph Lauren featured a group of adoptable dogs in its fall accessories video called "The Dog Walk." And yes, it's as adorable as you think it is. If you don't believe us, look out for a buttoned-up Brussels Griffon in a bike basket. We die.
The fashion brand teamed up with the ASPCA in honor of Adopt a Shelter Animal Month. In addition to showcasing a number of heartwarming rescue pups in their video, Ralph Lauren has also pledged 10 percent of its proceeds to the ASPCA.
Among the charitable collection's accessories is, of course, dogwear: a Classic Polo for $40, a yellow raincoat for $95 — and for safe (and expensive) travels, an Italian vachetta leather carrier for $1,950.
It's never too early to start Christmas shopping for that special canine in your life.