Internet Explorer Jokes To Help You Say Goodbye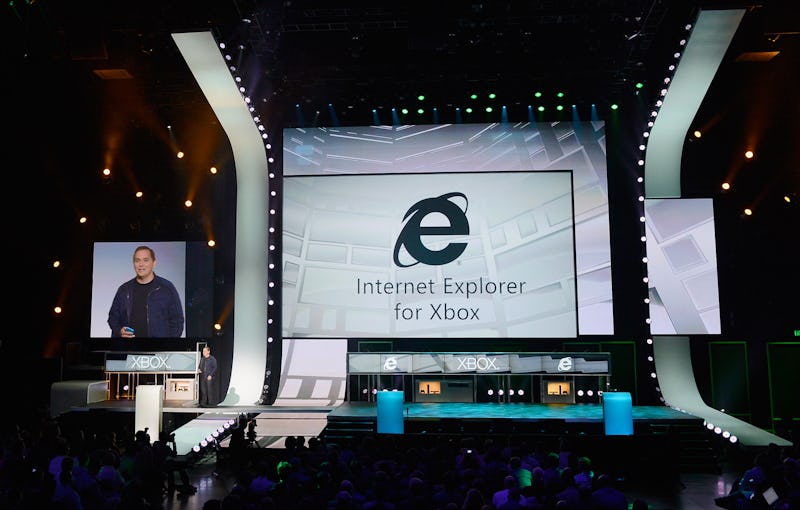 Kevork Djansezian/Getty Images News/Getty Images
Say goodbye to your little friend. Not to the surprise of web users everywhere, Microsoft will finally kill its Internet Explorer browser. It's been a long slow death for the cerulean "e" — which has become the butt of many good web jokes despite improved performance in recent years.
Microsoft has long hinted at Internet Explorer's death but made it official this week. The tech giant was in the process of developing a new brand and name for its browser, code name Project Spartan, marketing chief Chris Capossela said at the Microsoft Convergence conference this week. The new unnamed web browser was first announced in January. Internet Explorer will continue to exist on Windows 10 for compatibility issues, but it will no longer be front and center.
IE, we'll always remember the good times, like the familiar reminder that "Internet Explorer cannot display the webpage." I'd also like to thank you for always telling us you were "sorry for the inconvenience" because is it really your fault you had to shut down a program after you encountered a problem? Maybe we're to blame. When asked if we wanted to notify Microsoft with an error report, we always did click "Don't Send."
What we had lasted almost two decades. That's better than most relationships. Thanks for the memories, Internet Explorer.
What made Internet Explorer different from everyone else
What made Internet Explorer have unheard speeds
What made Internet Explorer special
What made Internet Explorer endearing anyway
Image: Kevork Djansezian/Getty Images