10 One-Liners That Prove Cookie Is 'Empire's Queen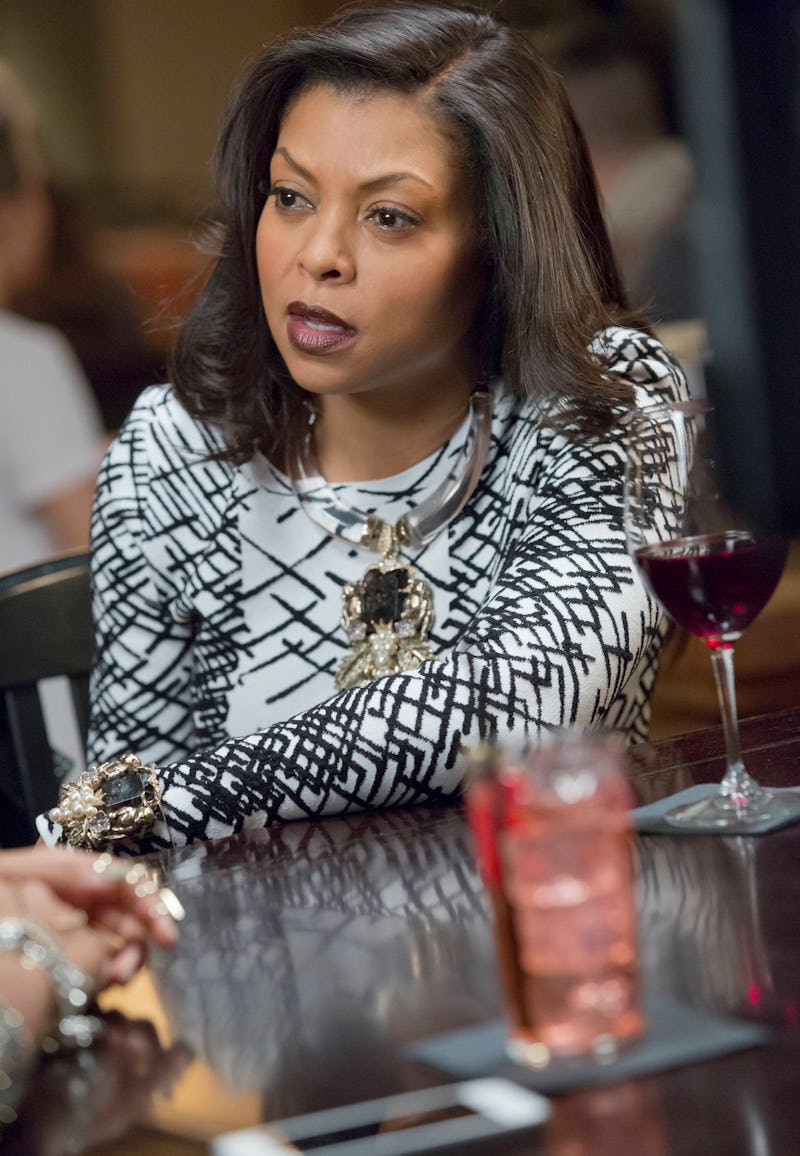 Throughout these past few months, no show has garnered more attention or praise than FOX's breakout freshman series Empire. The writing is phenomenal. The characters are equal parts compelling and complex. And the music, well, let's just say we'll be jamming out to these hits for years to come. However, even amid all of these amazing features, there's been one thing — or rather one person — who has captivated us beyond measure and that's the one and only Cookie Lyon, played by Taraji P. Henson. Full of just as much smarts to match her incredible sass, this Empire character immediately became an audience favorite the moment she strutted out of prison in a badass leopard ensemble. As it turns out, the only thing that exceeds her incredible fashion is Cookie's ability to deliver epic one-liners.
Seriously, this is a woman who is not to be trifled with and can devastate her competitors with just a few choice words. You may think you know what fierce is, but you haven't seen anything until you've witnessed Cookie in action. So in honor of Empire 's Season 1 finale, which is now just mere hours away (*weeps loudly into pillow*), let's look back at some of Cookie's most epic moments throughout the season that prove she is the ultimate queen of one-liners.
When She Called Out Anika During Family Grace
Nothing like a little bit of name calling to go with your delicious meal. Amen!
When She Let Her Shoes Do The Talking
An act of outrage that was immediately followed up with the line: "Porsha, get my damn shoe."
When She Refused To Be Second Fiddle
Cookie should not just be everyone's first choice. She is the only choice that truly matters.
When She Put All Other "Bye, Felicias" To Shame
Because Cookie's word is law.
When She Got Really Metaphorical
Accurate and extremely deep.
When Her Name Was The Only Resume She Needed
What's in a name? When you're Cookie, it's everything.
When Her Flirting Was On Fleek
#NailedIt
When She Promoted Positive Body Image
"Oh, and Anika, this is an ass." When it comes to a battle of the booty, nobody beats this lady.
When She Dished Out Fair Warnings
Don't make her unleash her fury.
Basically, Anytime She Said "Boo Boo Kitty"
We love you, Cookie. Please never ever change.
Images: Chuck Hodes/FOX; entertainmenttonight (3), devereauxpoi yahooentertainment, dailyempiregifs/Tumblr; Giphy (5)