How to Fix 7 Major Eyebrow Mistakes, Because We've All Committed A Few Crimes Against Our Brows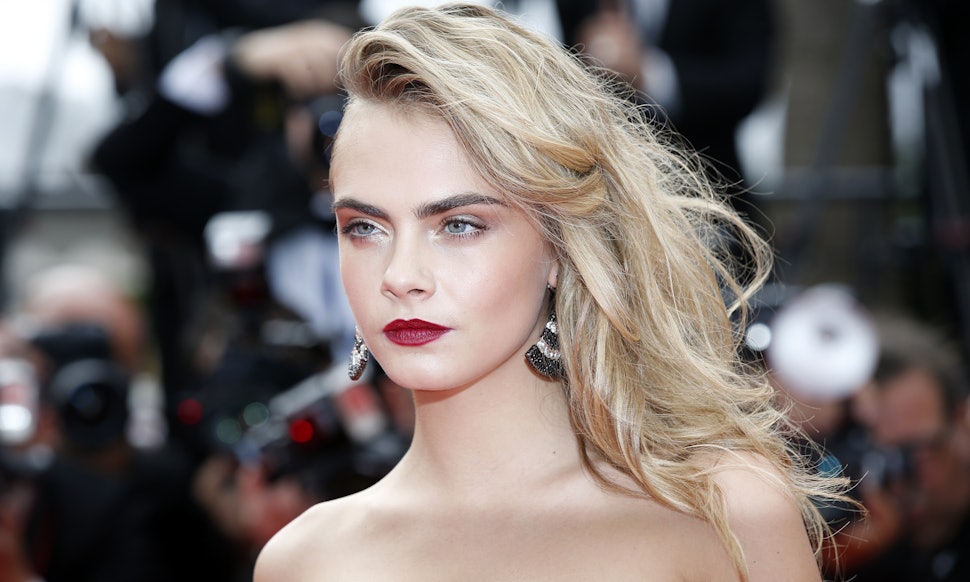 VALERY HACHE/AFP/Getty Images
You might be the victim of an overzealous waxer, or maybe you've gotten a little too tweezer-happy over the years yourself. Whatever the reason, even the best brows have gone through some trauma at one point or another. Even when your misstep seems tragically irreversible, where there's a will, there's a way (and that way is often through the magic of makeup. Praise be.) Here are 7 major eyebrow mistakes you may have made and how to fix them so they never happen again.
They're Too Thin
If you're plagued by skinny or sparse brows, choose your product wisely. A powder alone won't stick to anything if there's no hair, but thickening them with pencil can make them look too obviously drawn in. Try a tinted wax — Benefit Cosmetics' Brow Zings is apparently miraculous.
Benefit Brow Zings, $32, Sephora
Image: Courtesy Manufacturer
You Can't Match the Arch Shape
When you're shaping your eyebrows with your pencil or gel of choice, don't make one eyebrow exactly how you want it before moving on to the next one, because you're bound to be disappointed if you can't recreate your first masterpiece. Do a section of one and repeat the process on the other brow, and then go back to the first brow and fill in a different section (I like to start with the bottom edges, and then I move on to the tails and top arch.) This trick works with eyeliner, too, if you're being meticulous.
Try Anastasia Eyebrow Stencils, $20, Amazon
You Go Overboard With the Pencil
Whether you're trying to make them identical or compensating for over-plucking, we've all gone a little too far with the eyebrow pencil at one time or another. Take a cotton swab and run it over the brows to soften out the color, or dip it in makeup remover first to start from scratch.
Image: Fotofermer/Fotolia
They're Too Far Apart
My eyebrows get sparse towards the inner ends, so this is my particular eyebrow woe. However, it's an easier fix than you might think. Using an angled eyebrow brush, dip it into a gel and fill in the brows using short strokes. To know where to stop, line the brush up with the side of your nose and see where it lands. Either Lily Collins was born with flawlessly shaped brows, or she's mastered this trick.
You've Shortened the Tails Too Much
This is where pencils really shine — if your eyebrows are too short, elongate them with a few thin strokes at the tails. A quick way to tell where they should end? Align the pencil with the bottom of your nose and the outer corner of your eye, and that's where you should stop filling in (it'll be about a 45 degree angle.)
IT Cosmetics Brow Power Pencil, $28.95, Amazon
Image: Courtesy Manufacturer
The Color Just Doesn't Look Right
It's easy to misjudge what color your brows should be, and if you've made them too light, too dark, or even (gasp) bleached them, the results can seem catastrophic. Have no fear, though: You can fix the color with another dye job or stick to temporary products (even if you want to make your eyebrows lighter.) As a guide, your eyebrows should be about a shade lighter than your hair color.
Image: kimkardashian/Instagram
You Shaved Them Off
This is one of those "seemed like a good idea at the time" moments in life. At this point, all you can really do is let your eyebrows grow out, and get really good at brow makeup so you can fill them in as they get back to normal. Another option: Get in on some long, trendy bangs. I'm not kidding, The best part about my bangs (RIP) was the fact that I could be super lazy about doing my brows. Seriously, though — they'll grow!
Image: Ian 2010/Fotolia