Marc Jacobs, Say It Ain't So!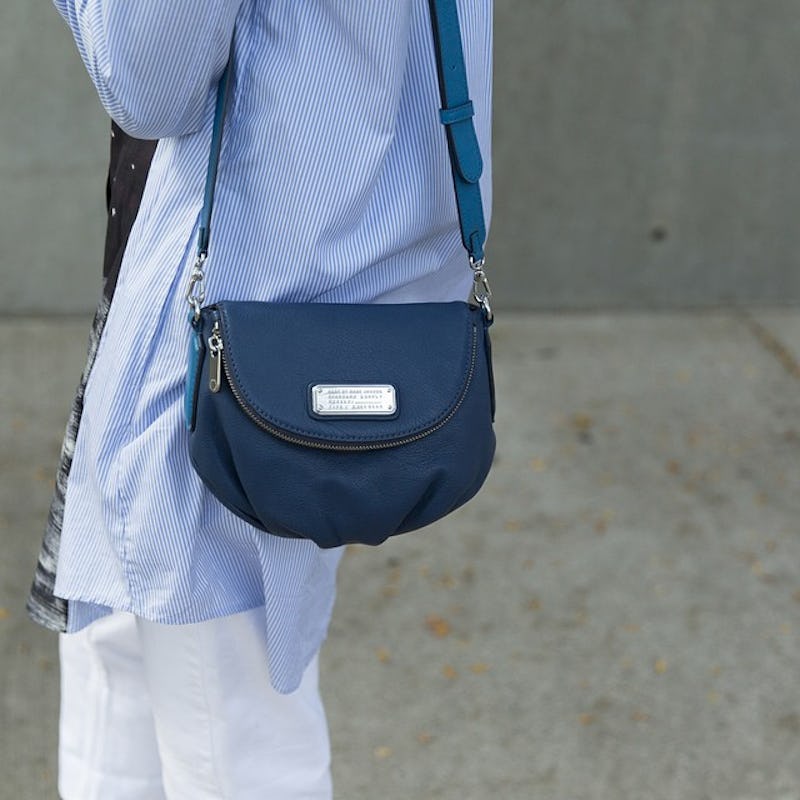 I don't want to believe that it's true either, but sadly, it's been confirmed: Marc by Marc Jacobs is being discontinued. But before we all take a moment of silence and get all dramatic, the good news is that Marc by Marc is going to seamlessly creep into the expanded Marc Jacobs label. So technically, it'll still exist...it's just that it won't be its own entity anymore. Phew.
Women's Wear Daily reported that integrating Marc by Marc into the company's main collection will, "unify all products with a clarity of voice and aesthetics." And that's cool and all, but because the secondary label is being put into the main collection, which will "encompass a range of merchandise and price points," it sounds like we're going to need to save up more dough than usual before we can even think about copping something from the Marc by Marc line.
Katie Hillier and Luella Bartley were the fashion-forward masterminds behind the Marc Jacobs line that we all loved, but no one knows what they're up to next. Hopefully they'll still be pumping out some new classics, but until then let's take a walk down memory lane of some of the most popular Marc by Marc Jacobs products:
1. The Natasha crossbody
2. This phone case that everyone wanted
3. Literally what every lady smelled like all last year
4. These stunning sunnies
5. Missing these like crazy right meow
6. The perfect chunky watches for men and women
7. Arm candy for days
8. Super adorable quilted backpacks
9. All o' this
10. And of course, how could you forget the Classic Continental Zip-up?!
Images: marcjacobs/Instagram; camillaenoksen/Instagram