David Bird's Body Pulled Out Of New Jersey River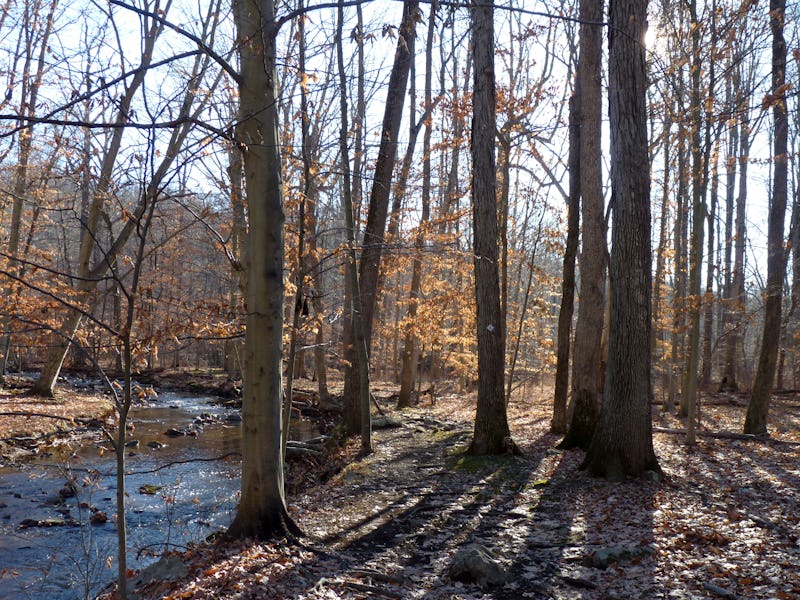 The body of missing Wall Street Journal reporter David Bird has been pulled from the Passaic River, ending a long search but answering few questions. Bird disappeared in January 2014, after leaving his New Jersey home for a quick pre-rainstorm stroll. His body was identified Thursday, closing a missing persons case that had lasted for over a year and spawned a site dedicated to bringing Bird home.
On Wednesday, two men canoeing on the Passaic discovered the red jacket Bird had been wearing when he was last seen. The men contacted police, who proceeded to discover human remains in the vicinity. According to Reuters, dental records were used to identify the remains as that of 55-year-old Bird. But although the find solves the mystery of where Bird is now, it does little to dispel queries about how he ended up there.
"At this time, the Medical Examiner's investigation into the cause and manner of death is ongoing," the Morris County Prosecutor's Office said in a statement. Meanwhile, Bird's family — who had offered a $10,000 reward in the search for the missing man — thanked the police "for their tireless efforts to find David." Bird was a Boy Scout leader, a hiker, a cyclist, and a marathon runner. He leaves behind two teenage children.
Bird had worked for Dow Jones for more than 10 years before disappearing last year. He had most recently covered energy markets, according to Washington Post, and had been named deputy managing editor of the Dow Jones Energy Service. The publication's editor-in-chief Gerard Baker also issued a statement:
David Bird was a long-standing and valued member of the Dow Jones newsroom, and we are deeply saddened to learn today of his death… Our thoughts and prayers are with his family and friends.
In 2004, Bird was diagnosed with a severe form of hepatitis and had a liver transplant. He was believed to be without his twice-daily medication when he popped out for a walk last January in inclement weather. He also did not have his cellphone with him. "I knew this wasn't right. Something was wrong," his wife told the Wall Street Journal at the time of his disappearance. Hundreds of people turned out to search for him, to no avail. Investigations in the intervening year offered up no trace. A candlelit walk was held earlier this year, to mark the anniversary of Bird's disappearance.
The authorities have not yet announced whether they believe foul play may have been involved in the death, although Heide Alexander — administrator of the finddavidbird.info site — told the New York Times that Bird's widow would certainly like some questions answered.
Images: Dendroica cerulea/Flickr Creative Commons