WonderCon Panel Cancelled After Twitter Outrage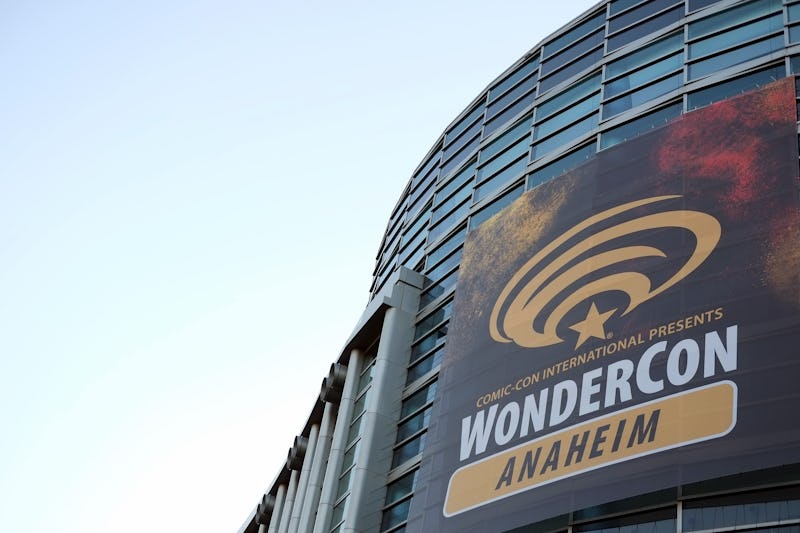 Angela Papuga/Getty Images Entertainment/Getty Images
All hail the power of Twitter? Well, maybe: WonderCon Anaheim, "the sister show to Comic-Con International" in San Diego, has just cancelled their panel "Fan Fic Theatre with Chris Gore." The panel, which was scheduled to take place at the famed convention on April 3rd, would have featured comedians acting out works of fan fiction.
WonderCon's announcement of "Fan Fic Theatre" soon prompted a tidal wave of angry tweeters, who construed the event as essentially mocking fan fiction writers' hard work. And in a scene that encourages the inclusion and acceptance of "all aspects of the popular arts," an organized panel that seemingly defies ComicCon's mission statement does not fly.
Plus, there's no denying the growing power of fan fiction not only within niche cultures, but also within the publishing industry. E.L. James' wildly successful Fifty Shades of Grey empire is an obvious example of fan fiction's legitimacy. Sure, Fifty Shades doesn't live up to the standards of what constitutes "worthy" literature. But what began as Twilight fan fiction came to influence almost every facet of today's pop-cultural consciousness — and for that, E.L. James' work cannot be belittled. This increasingly creative, and increasingly visible, wave of fanmade stories and art just can't be ignored.
But, as anti-"Fan Fic Theatre" tweeters pointed out, the quality of the work — which is presumably what the panel would be contending, if not outright mocking — is not the point: the point is that the event would result in straight-up bullying.
Some tweeters expressed their disappointment in a panel that would belittle an art form that's meaningful not only for its creators, but also for its established audience:
And others pointed out the panel's hypocrisy, which fails to recognize fan fiction's importance within the world that ComicCon celebrates:
We're still investigating why, exactly, WonderCon chose to cancel "Fan Fic Theatre." But it wouldn't come as a surprise if these angry tweets had something to do with it.
Image: Angela Papuga/Getty Images