Nate Ruess Is 'The Voice's Key Advisor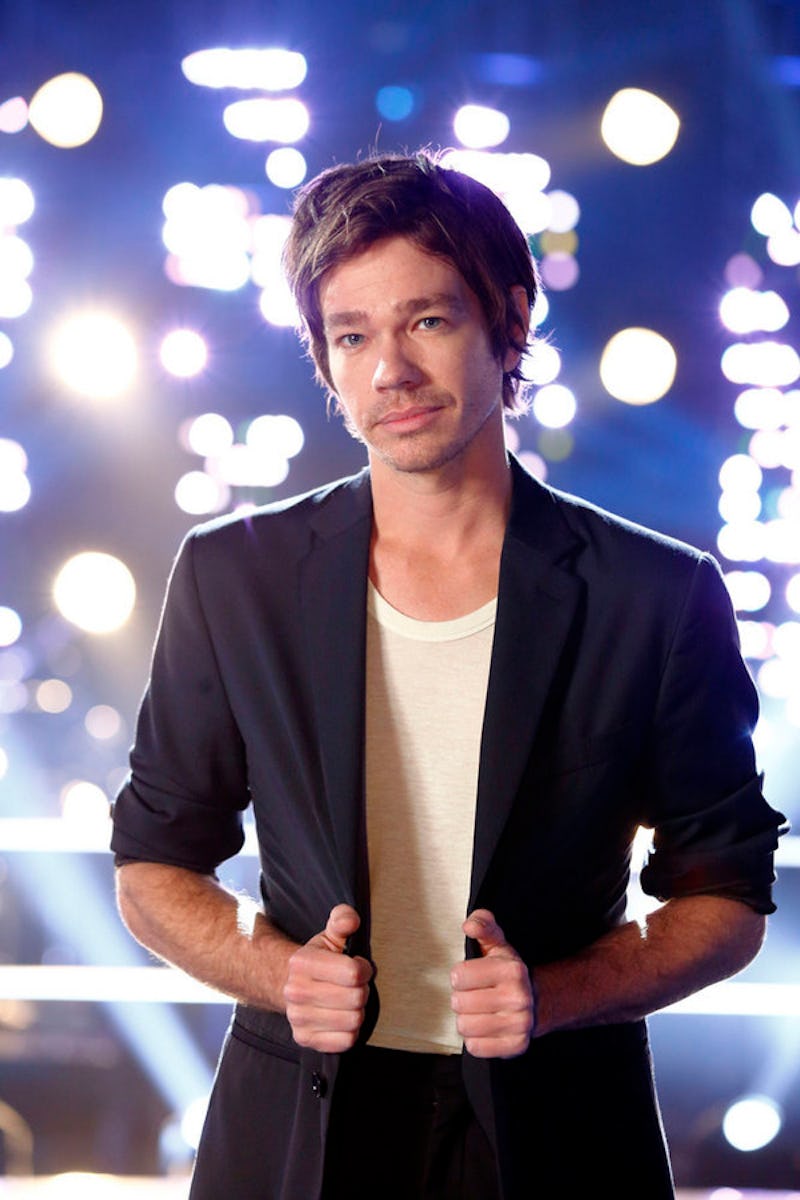 The Knockout Rounds are about to get a lot more fun, thanks to The Voice 's new key advisor, Nate Ruess. The frontman for band fun. is on a break from the group right now — as he and bandmate Andrew Dost explore solo careers and Jack Antonoff works on his project, Bleachers — and is using his free time to mentor aspiring singers. Instead of focusing on one team, he'll be helping all of the remaining contestants starting on March 23.
I've been a fan of Ruess' since his early days in The Format, and have listened to his style change through that band's years, then in fun., and now in his solo work. So far, he's only released one song from his upcoming record, "Nothing Without Love," but the new direction shows his impressive range yet again. Although he won't be schooling The Voice contestants on excellent songwriting (which he could probably do in his sleep), he can give them a crash course in exploring new octaves, bringing emotion into every song, and commanding a stage without all the bells and whistles of arena pyrotechnics and extensive costumes like most pop stars do these days.
To celebrate his time on the competition show, check out four lessons he'll bring to the Voice stage as key advisor.
Make Every Cover Song Your Own
The first time I saw fun., they covered "Come On Eileen," and it remains one of my favorite covers of all time. Most of the melody is pretty straightforward, but small changes to add a harmony or change the key make all the difference.
Tug At Everyone's Heartstrings
If you want to cry today, just watch this stripped-down rendition of "The Gambler," a beautiful song Ruess wrote about his parents. An emotionally-vulnerable performance is heartwarming and heartbreaking at the same time, and that tip will definitely help with the votes for contestants.
Command The Stage Without Going Crazy
fun. was never an arena band, so to watch Ruess on the Grammys was exciting. He commands the crowd and makes sure to cover the entire stage so that he isn't just standing and singing at the audience. He could teach contestants how to subtly get everyone involved in the performance without stage-diving or bringing out too much glitz.
Make Your Voice The Centerpiece
Pardon the pun, but Ruess' biggest advice will come in showcasing contestants' amazing voices. This video is worth watching from start to finish just to see Ruess' insane range. He can hit the lowest of lows and the highest of highs, and if he can help singers push their voices to try new notes, they can go far.
Image: Trae Patton/NBC