Jason Perez Is the First Male 'Little Women' Star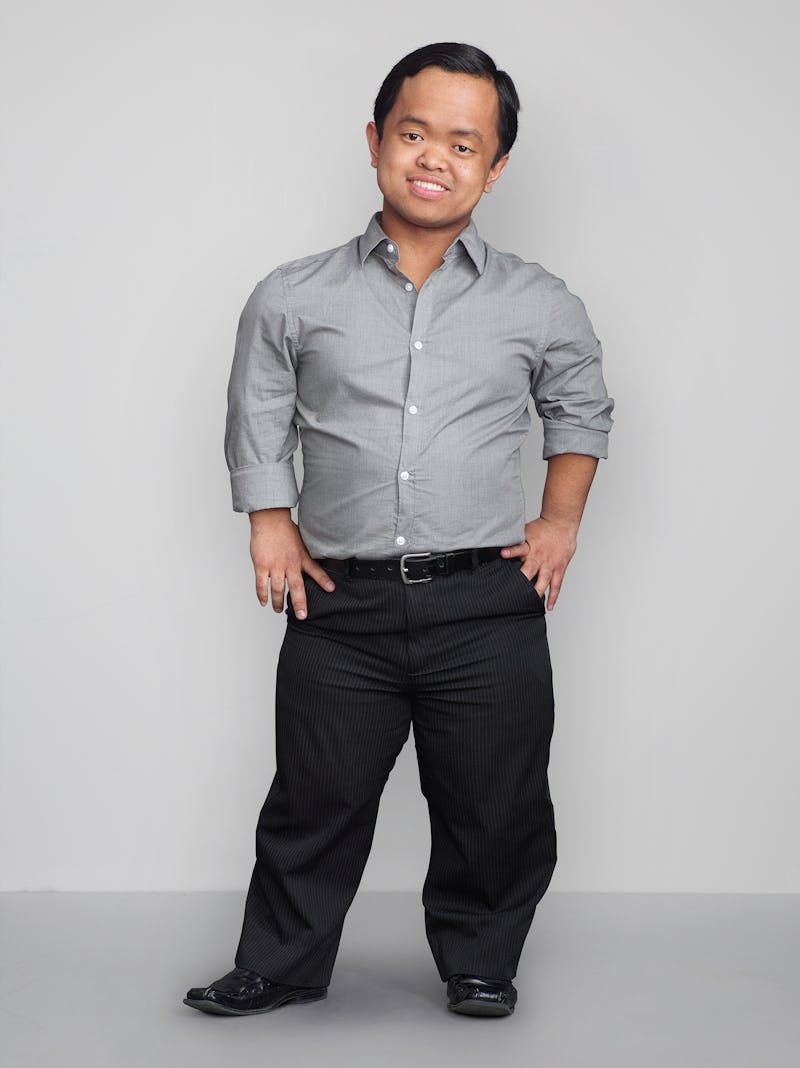 He's the first guy to ever be a main cast member on the Little Women series: meet Jason Perez, the newest star of Little Women: NY . Lifetime made an excellent choice for their first male member of the cast. Jason is nobody's boyfriend — he's just a friend of the ladies, particularly Jordanna, judging by the sneak preview In Touch Weekly posted, who's always there to have a heart to heart and even during a despondent moment, offer some hopeful words. He is even down to be forced into a pair of high heels at the behest of his many female costars.
He's not upstaged by all of these huge personalities, and this big, seven-person cast is completely full of them. But he's also not excluded just because of his gender — in an interview with Channel Guide Magazine, he said that "I definitely can't help but be one of the girls, when I'm surrounded by so many women."
According to the LW: NY cast, being a little person in New York City is even harder than being a little person in Los Angeles. There are subways to deal with, crowded sidewalks, walkup apartments, and, as Jason says to Channel Guide, always the chance of "someone put[ting] their butt on my hand!" Walking around at waist height has its challenges, but it's not enough to bring Jason down.
He's a New Yorker
Jason lives with his parents in Queens, New York. They're Filipino, and it looks like from the trailer that at some point in the season he's going to reveal something very important to them. I don't want to speculate on what that could be, but it sounds like he's taking it pretty seriously... must be an important revelation.
He Used to Be an Avid Performer
According to his LinkedIn, Jason used to be a performer at the Radio City Music Hall Christmas Spectacular, just like fellow Little Women: NY Kristen and Misty, and he's working for the Actor's Equity union at the moment. He even won a Coney Island talent show back in 2010.
And He's Currently a College Student
Jason is currently enrolled at Queens College and studying political science, according to his Lifetime biography. We'll see in the show if he's looking for a career change or just looking to become more well-rounded.
He Might Have Some Issues with Romance
In the trailer for the season, it looks like Jason and Lila will form a friendship that leads to a heart to heart where Jason admits that he's having some insecurities about dating. And in his little talking head segment, he says that he wants to avoid becoming an old "cat man." But with the rest of the Little Women: NY cast helping him out, there's no reason why Jason Perez shouldn't become the most eligible bachelor in all five boroughs.
Image: Patrick Eccelstine/Lifetime; Giphy