Dawn Lang Wants To Keep Her Private Life Private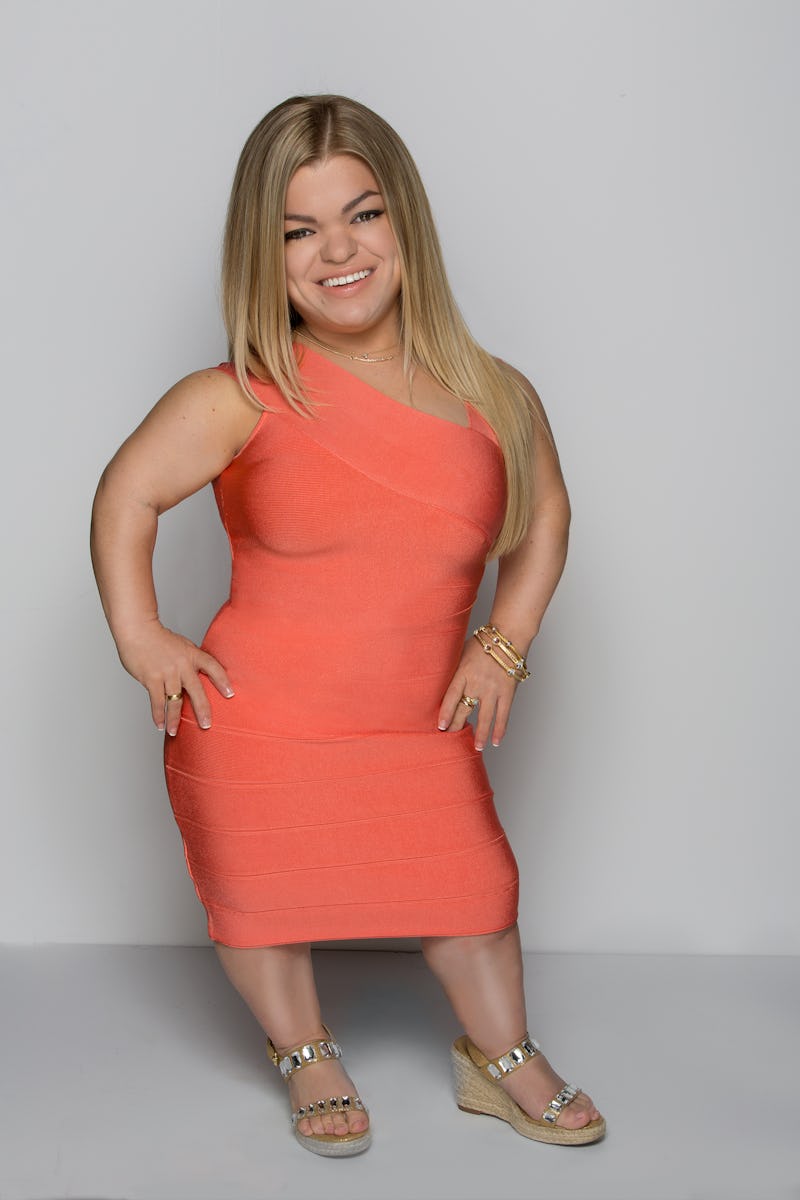 If anyone embodies New York City's go-go-go attitude, it's Dawn Lang. She's one of the stars of the new Little Women: NY, which premieres on Lifetime on March 25. What's so New Yorky about her? She's extremely career-driven, focused on her job as a paralegal. Yet while Lifetime describes her as "a force to be reckoned with" and "a fiercely independent career woman," she does have a boyfriend — one she's been dating for five years. Even though Lifetime says she's "in no hurry to settle down," this info does pique the imagination. So, just who is Little Women: NY star Dawn Lang's boyfriend?
As of right now, her boyfriend is pretty mysterious. He doesn't show up in any of the previews for the show (the way say, her brother David pops up, since David is married to castmate Jazmin Lang). She hasn't mentioned him in any interviews I can find (although it doesn't seem like she's given many — or any, really — interviews for the show yet). She doesn't tweet about him (kinda strange), and no photos of him show up at all in her Twitter feed (also odd, since Shia LeBoeuf makes a surprise appearance.) And her Instagram account is mostly private, but from the photos she's shared from it, it doesn't look like you can spot him there, either.
So all we really know about him is what is in Lang's Lifetime bio: He's been dating Lang for five years, and he's of average height. The rest we'll have to find out later, if he ever does make an appearance on the show.
On one hand, there's something admirable (and really, really difficult) about keeping a relationship private in the midst of a reality TV series. I'm sure there's plenty of other things going on in Lang's life that the show can focus on, and if she really is independent and not ready to settle down, they don't really have to include the boyfriend.
It's almost more romantic if she keeps him to herself. And while it seems hard to keep him out of the limelight, it's not impossible — remember when Lo had that boyfriend (and, later, fiancé) on The Hills who was never spoken of?
On the other hand, c'mon! I respect Lang's right to privacy, but I'm still intensely curious about this boyfriend. Why withhold the juicy stuff? I hope he does turn up, at least eventually, on Little Women: NY.
Image: Patrick Eccelsine/Lifetime