Who's This Stylish 'Blood, Sweat, and Heels' Star?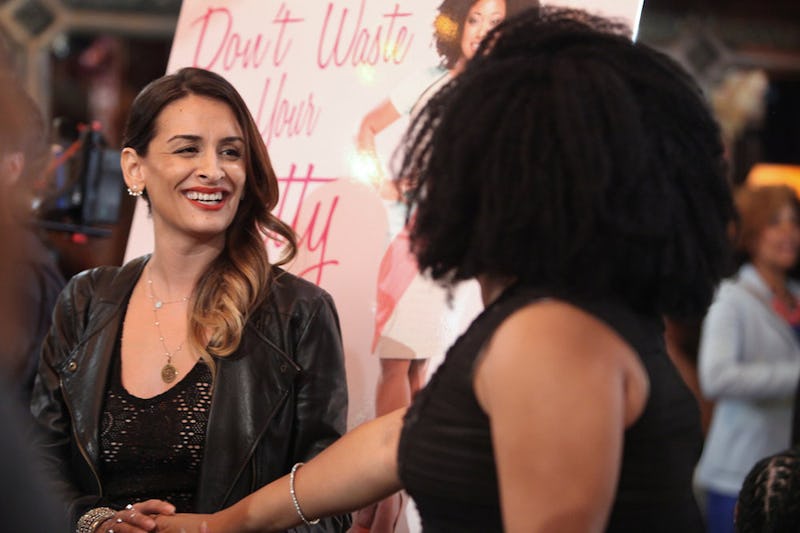 Blood, Sweat, and Heels is kind of a big deal for Bravo. According to the network, the premiere of the show — about successful businesswomen striving in New York City — was Bravo's highest rated non-Housewives or Housewives spinoff series premiere ever. So, it was always obvious that the show would return for a second season. But that doesn't mean that it couldn't be improved. In fact, when the second season premieres on March 29, there will be a couple newbies added to the cast. One newbie, Chantelle Frasier, is an entertainment entrepreneur. But who is Arzo Anwar, Blood, Sweat, and Heels' other new cast member?
For starters, she's not a New York City native — far from it, in fact. When she was little, she immigrated with her family from Kabul, Afghanistan. They settled in Northern California, but Anwar always had her sights set back east (though not all the way back east). She grew up dreaming of working in the fashion industry in New York City, which is what she does now. (And what makes her an obvious match for Blood, Sweat, and Heels.) Here are some other things to know about Anwar and her fashionable roots.
She's On The Cutting Edge
Anwar's primary business is the Blend Showroom (which is just downs the street from one of Reality TV's other pantheons of fashion, the Parsons School of Design, where the Project Runway contestants are put through their paces). Blend's main focus is launching new fashion brands. "We started out [in 2005] as a sales showroom," she told Style Blazer. "As we've grown, we've incorporated celebrity styling, PR goes hand in hand with sales, fashion show production and consulting with brands looking to create a collection." Basically, she's all over the fashion map.
She Also Had Her Own Line
It was called Diffusion. "There were ups and downs, and it couldn't be financially backed at the time," she told Style Blazer in the same interview. "But I do have plans to start another." Maybe we'll see its origins on the show.
She's Already Involved in Drama
Nobody involved in a reality show can keep her hands entirely clean, right? Expect Anwar to get drawn into the feud between Geneva and Meylssa. She's already doing damage control. "I never initiated or was I the aggressor in any kind of fight with Geneva," she released in a statement to TheYBF.com. "Her accusations are false." But Anwar can't help but add: "I think Geneva forgets this was all being taped." Consider sides chosen.
Her BF Also Wants Some of the Spotlight
Anwar's boyfriend is named Brandon, but you may know him as Yestirday. According to Bravo, the R&B star was once Anwar's client — and is also nine years younger than her. Get it, Anwar!
And These Are Their Dogs
I hope Anwar makes sure they get some screen time on Blood, Sweat, and Heels, too.
Images: Lizzy Sullivan/Bravo; Mathieu Young/Bravo