What We Know About Whitney's Terribly Named Band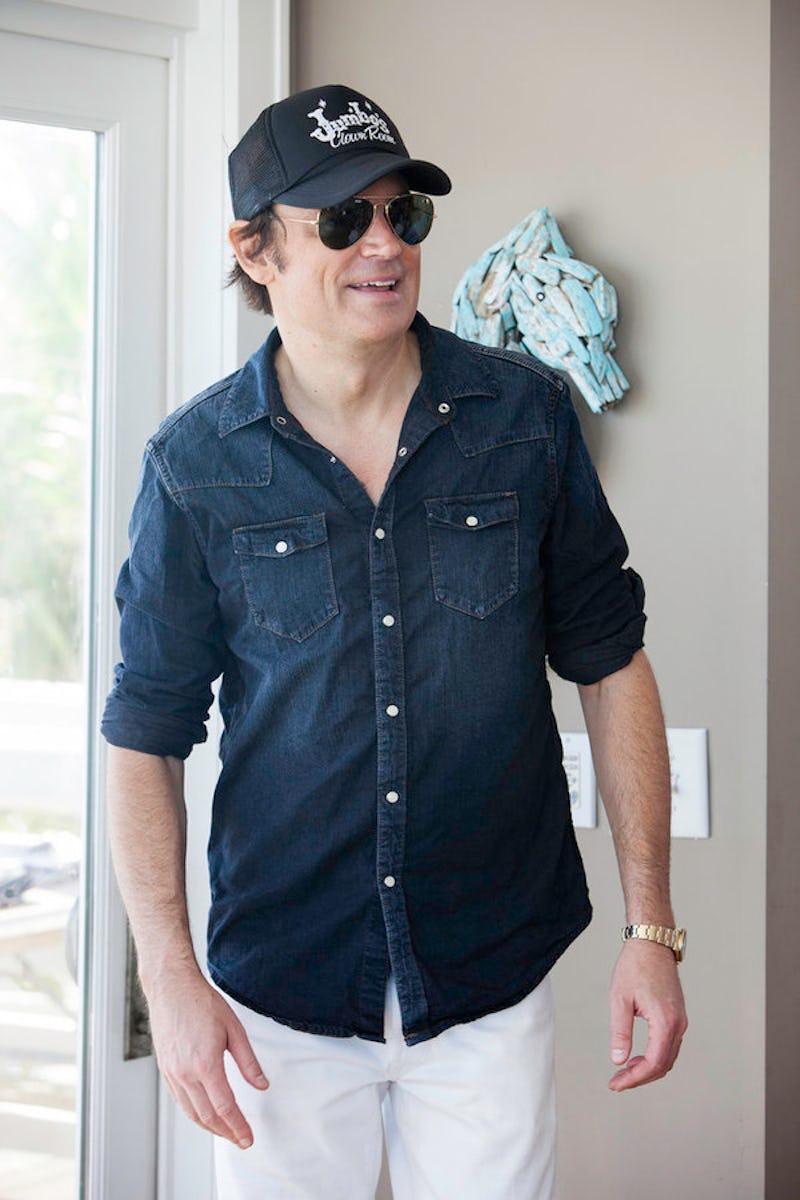 Whitney Sudler-Smith: Where momma's boy meets rock star. Or something like that? Whitney's Southern Charm bio describes him as a man of many known talents — "a filmmaker classically trained guitarist, and bon vivant." But in last week's episode, we learned that there's a whole other component to Whitney's Renaissance man persona, and I know what you're thinking... yes, it does have something to do with "boner" spelled backwards. The guitarist arrived late to Thomas' announcement that he would be running for U.S. Senate because Whitney was with his band, Renob, but it was obvious that good ol' Whit would be supporting Thomas' campaign. Love it or hate it, Southern Charm has dichotomy in spades.
After Whitney made his big band announcement looking like some who you could very well imagine being in a band named after a middle schooler's slang for erection, Kathryn says that Whitney's band dreams are probably something along the lines of a mid-life crises. That's Kathryn, Thomas Ravenel's girlfriend, so I imagine she knows what she's talking about in that particular area. But if you're seeking out a Renob live show, or probably something more along the lines of a Renob trucker hat, you're going to have to look far and wide (and probably be pretty delicate with your Googling unless you want an eyeful)...
Let's Go Over that Name One More Time
There are two things I know: Renob is boner spelled backwards, and that Renob is what Whitney called his band on Southern Charm last week. Apparently that was more of a joke than anything else though (just inserting your daily reminder here that Whitney is 46-years-young).
But There is a Band, and It's a Pretty Solid One
Whitney definitely jams with a band though, and it appears those people, whether they are a totally official band with a penis-related name or not, are Brian Baker, formerly of Bad Religion and currently in rock band, Junkyard, and David Roach, also of Junkyard. Not bad, Whit.
Can a Girl Get Some Renob Merch?
She cannot. Whitney makes plenty of mention of his super rad guitar skills on Southern Charm, and his Renob mention has been well documented at this point, but the actual band that he jams with is a bit of a mystery; there are basically no mentions of it by name on social media. "Flirtin' with Disaster" is a song by southern rock band Molly Hatchet, so Whitney's Band could have just been planning on singing that song or perhaps their band's name is an ode to the song. Either way, I'd recommend Flirtin' with Disaster/Renob maybe hire a marketing person.
Image: Brianna Stello/Bravo