Missing UC Berkeley Student Was Hit By A Car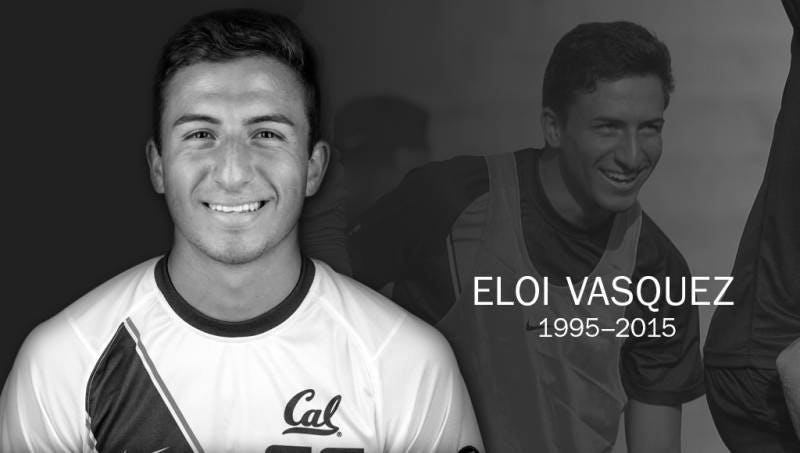 Eloi Vasquez, the 19-year-old University of California Berkeley student who went missing early Saturday morning has been found. Vasquez, who was last seen at a fraternity party in Los Angeles, ran across a freeway not long after he left the party and was struck by a car at around 2:30 a.m. Saturday, according to the California Highway Patrol.
According to reports, Vasquez left the party at around 1:30 a.m. without his wallet and identification. Vasquez called a friend in Northern California at around 2:18 a.m. to say that he was lost, and that was the last that anyone heard from him. Authorities estimate that he was hit by a car around 2:30 a.m., when authorities say a 2009 Chevy Impala struck him on eastbound Interstate 10.
Before leaving the party, Vasquez told friends that he wanted to walk on the beach. However, his family said that he was unfamiliar with the area and likely did not realize that there were not any beaches close to where he was located in central Los Angeles. The driver that struck Vasquez called police and stayed on the scene after the incident, authorities said. The woman driving the vehicle said that when he ran in front of her car, she was unable to avoid hitting him. Vasquez was pronounced dead at the scene, but because he was not carrying any identification, he was not immediately identified.
Vasquez was born in Novato and was the oldest of three brothers. He'd graduated from Marin Academy, and he was an avid soccer player. The San Jose Mercury News reported that he was his younger brothers', ages 16 and 12, "star player." Vasquez played soccer for the University of California, Berkeley. "We're devastated, such a loss of life," his aunt, Beth Crespan told the San Jose Mercury News. "He had such a future ahead of him. It's the worst outcome imaginable."
The 19-year-old was in Southern California for a school break with other teammates and had been set to return on Monday to continue his second semester. His soccer teammates were informed of his death at a meeting. His coach, Kevin Grimes, described him as a hard worker and a "wonderful teammate." At a news conference Monday, UC Berkeley associate athletic director Wesley Mallette said of Vasquez:
Eloi Vasquez was a wonderful young man, a fantastic student-athlete, dedicated and devoted to everything he did.
Image: CalBears (1)