For All Who Struggle With A Book's Movie Version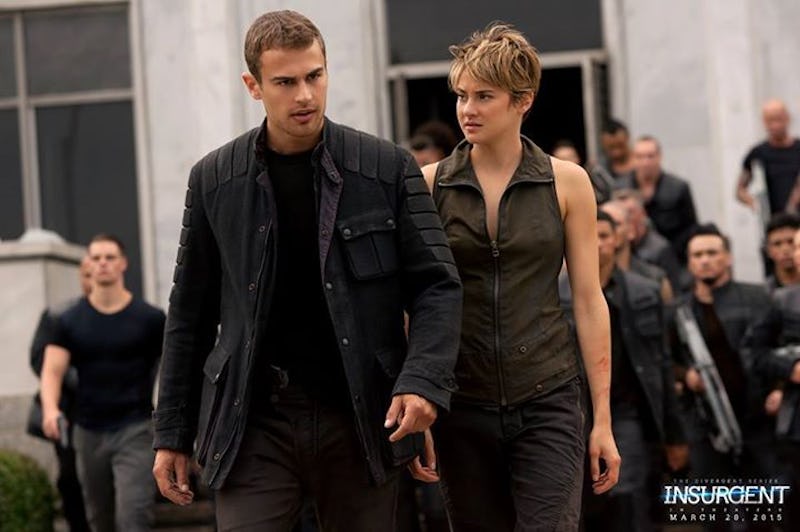 You're in a safe place to admit this: We have all been that annoying person complaining about her favorite book's movie adaptation. Maybe the director ignored your favorite scene from the book, or the casting was just not how you pictured it in your head, or it just didn't hit you as emotionally as reading the original did. But yet, you must go to see it, sometimes (remember, this is a safe place) just to nitpick at the adaptation's shortcomings. It's OK, I've done it, too.
Boston-based comedy duo Fatawesome knows this feeling. In a new, faux movie trailer for the film The Book Was Better than the Movie: The Movie," the comedians tackle some of the pain points of watching your beloved book characters up on the big screen. That includes realizing the friend you saw it with didn't even know it was based on a book (GASP!) It's spot on, and it's hilarious. The tagline of the movie? "The movie to end all movies based off books. Directed by Christopher Nolan." (Believe me, it deploys the famous Nolan trailer music to full effect.) And the movie description calls out these book-to-movie adaptations:
Movies this might apply to: The Hunger Games, Harry Potter, 50 Shades of Grey, The Hobbit, Lord of the Rings, Divergent, Percy Jackson, Eragon, The Maze Runner, Twilight, The Notebook, Fault in Our Stars, Lovely Bones, Noah.
LOL to Noah. But a piece of you is nodding, thinking, "Yep. Movie X was definitely not as good as the book." And just to show my support, my nod moment was when I got to The Lovely Bones.
Everyone who has ever struggled with their favorite book's movie adaption, you must watch this.
"They took way too much creative license!"
The comedy group comes from the Boston suburbs (shout out to Davis Square in Somerville in the video!). In addition to videos, Fatawesome creates web comics and performs live on stage. They are currently in the works currently with MTV2 to work on a new TV series. I can only hope it's The Book Was Better than the Movie: The Movie television adaptation.
Image: Insurgent/Facebook