Cara Delevigne Dances in Lingerie for Japan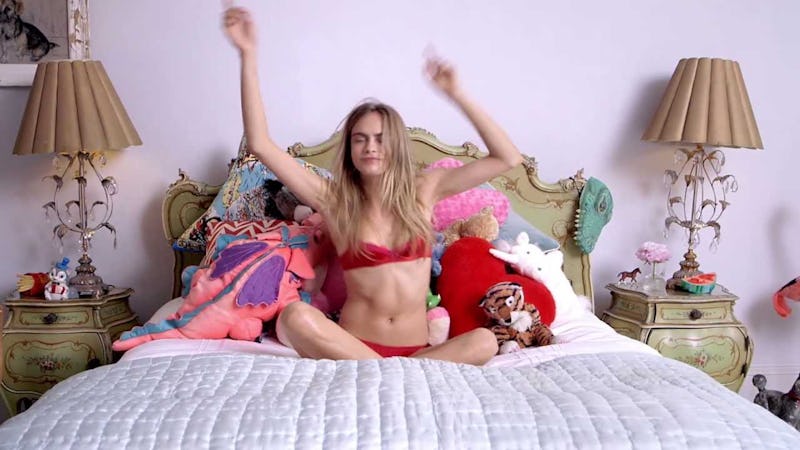 It was only a matter of time until the tiny blonde supermodel headed to Japan to become their newest obsession. Twenty-one-year-old Cara Delevigne is officially the face of La Boo, a Japanese online mall for teenagers and in their latest video campaign, you will find her jumping around in red lingerie, singing into a hairbrush and dancing in some leather skinnies.
Just as you've always hoped to see her.
Although there is a fair bit of NSFW-ness — undies! — Delevigne manages to make things playful by showing off her goofy side. It's a definite far cry from the part she played in Karl Lagerfeld's Fendi horror film where she runs around scared and worried for a full seven minutes.
It's no secret that Delevigne wants to pursue acting. She was turned down for the leading lady role in 50 Shades of Grey, but is being considered to star in The Face of An Angel, a movie based on the Amanda Knox Trial. She also recently wrapped up filming Kids in Love, which is about a bunch of spoiled rich kids in England.
And, damn, the camera loves her. But we already knew that.