Get Ready For A New Side Of 'Lizzie Borden'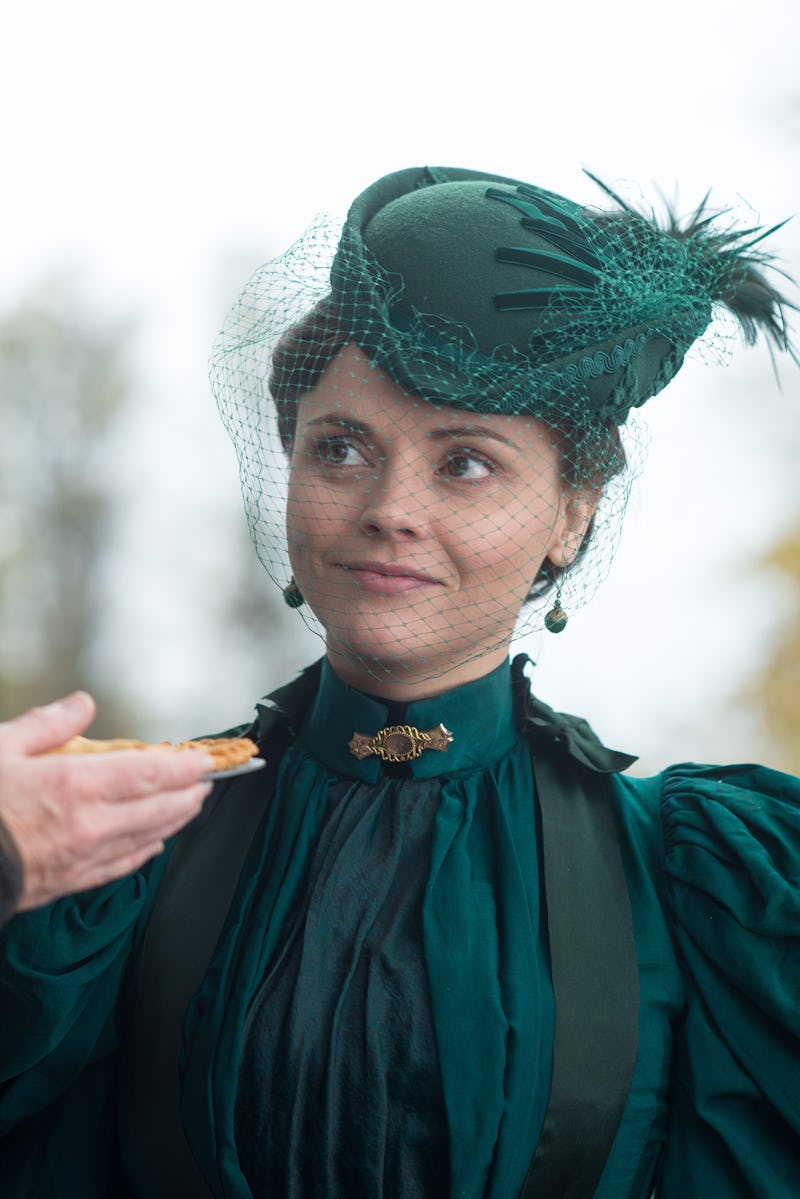 Thanks to an oft-recited four-line poem, what most people know of Lizzie Borden's life boils down to one allegation: that with 40 whacks of an axe, she murdered her parents. But we'll be seeing a lot more of the woman behind the legend with Lifetime's The Lizzie Borden Chronicles, a limited series that premieres on April 5. Christina Ricci reprises her role as the famous acquitted woman, which she originated in the 2014 Lifetime movie Lizzie Borden Took An Ax. But just how many whacks is the show being given? How many episodes of The Lizzie Borden Chronicles will Lifetime air?
First, it's important to know that the series isn't planning on re-telling the same story as Lizzie Borden Took An Ax. Instead, it's picking up where the original left off, after Lizzie was acquitted at trial, and heads into a fictionalized account of what happened next. (Oddly enough, the famous "Lizzie Borden took an axe" rhyme doesn't go into details about what happened after her trial.) So the series will need enough episodes to cover totally new ground, focusing on Lizzie's life after her rise to infamy. Think of it as the Addams Family Values of the whole saga.
So, how many installments is that going to take? The series is set to air eight one-hour episodes. And Lifetime must really have faith in it, because a press release notes that it was originally picked up for six one-hour episodes, but the order was expanded to fit in a couple more.
It's cool that Lizzie Borden got to steal Ricci away for that long. Then again, she does seem to gravitate to that kind of character — it seems like, if she had to create her own perfect role, it'd look a lot like this new, liberated Lizzie Borden. "I really love a crazy person," Ricci admitted on Today. "Nothing is better to me than someone behaving really poorly." This no-remorse Borden definitely will let her act out a little.
So, if Ricci revels in playing unsettling, crazy characters, what does she find creepy?
Hopefully, Ricci won't have to visit the circus during her eight episodes of The Lizzie Borden Chronicles.
Images: Chris Reardon/Lifetime; Giphy