'A.D. The Bible Continues' Peter Is A Theater Vet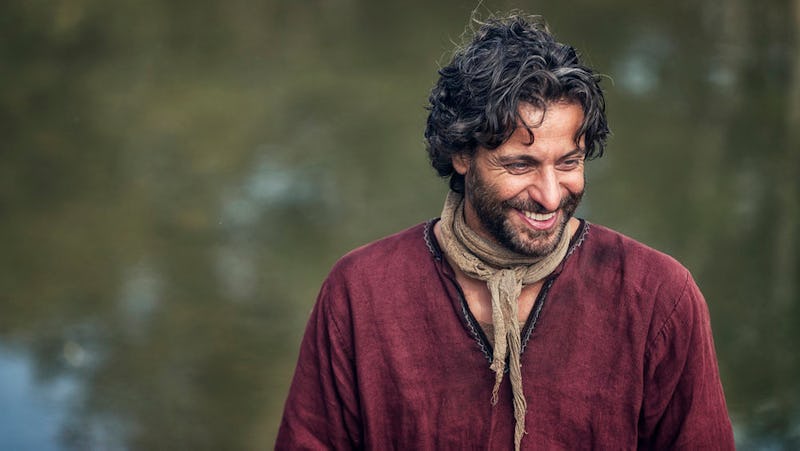 The Bible finished its run on the History Channel in 2013 — and now it's headed to NBC with more. A.D. The Bible Continues premieres on Easter Sunday night as the sequel to the smash hit miniseries and it'll pick up where The Bible left off. Adam Levy plays Peter, who A.D. The Bible Continues shows being hunted by the Romans along with other loyal disciples after Jesus' crucifixion and resurrection, facing many challenges on the way to helping form Christianity. Levy is a British actor who you may recognize from many of his roles in movies and theater.
The dashing Brit actor has trained at the Royal Academy Of Dramatic Art (RADA) in London and he has been acting in both feature films and theater since 1995. In 2000, he had a small roles in the Oscar-winning Gladiator and in the miniseries The 10th Kingdom. On stage, Levy acted as part of the companies of the Royal National Theatre and the Royal Shakespeare Company in the U.K. He made his stage debut at age 21, when he was cast as Judd Hirsch's son in the comedy Conversations With My Father.
Here are some of Levy's other roles you might know him from.
Big Screen
In addition to Gladiator, Levy has also appeared in last year's Before I Go To Sleep (starring Nicole Kidman and Colin Firth), the 2003 Heath Ledger movie The Order, the U.K. comedy Being Considered (starring James Dreyfus), and the 2011 film Mercenaries.
U.K. Theater
Levy has an extensive background in theater, appearing in Romeo & Juliet, The Winter's Tale, A Midsummer Night's Dream, As You Like It, and a West End production of Zorro, in which he played the masked hero's nemesis, Ramon.
"I didn't want to do theatre unless it was the right job," he told The Jewish Chronicle . "But this is a phenomenal opportunity to be in the West End. And Ramon is such a great character."
Borgia
Not to be confused with Showtime's The Borgias, this Italian series was created by American producer Tom Fontana (Homicide: Life on the Street, St. Elsewhere, Oz). Levy has a small role as nobleman Giovanni Bentivoglio in this show that also chronicles the Borgia family's rise to power during the Renaissance. The series is currently available on Netflix for binge-watching and comparing it to that other Borgias show.
Images: Joe Alblas/LightWorkers Media/NBC; Getty Images