This Awesome Video Will Teach You ABC's Of LGBT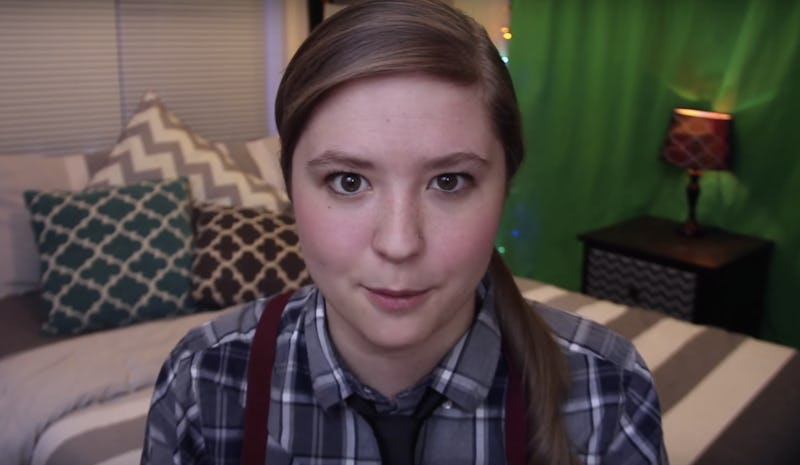 Gender identity. Biological sex. Gender expression. Cisgender. Transgender. Genderqueer. Androgyny. The gender binary. If you've ever wondered about the definition of some of these terms, Ashley Mardell's video about the ABC's of LGBT is a great starting point. She acts as a moderator as several of her friends break down different terms related to gender in this wonderfully in-depth video. This video serves as a great tool for cisgender allies who are looking to strengthen their knowledge of the LGBT community they're hoping to stand besides, and those who have questions about their gender identity. The team manages to pack in a lot of information in a cohesive, easy to understand manner, especially about a topic that we aren't granted the opportunity to learn too much about in mainstream spaces and education. Can you imagine if we were taught these terms in school?
If you're hoping to learn more, don't worry! This isn't even the first video, and there are sequels. Because of the efforts of Ashley Mardell, and several of her friends and fellow video bloggers, Skylar Keleven and Kaitlyn, this video series has become one of the largest projects in the LGBT video blogging community.
This is just one of the reasons why the internet is such a beautiful place: We get to witness the beautiful advocacy efforts and poignant words of people like Ashley and her friends, and we become better people because of it. Ashley also helpfully provides time signatures for each of the definitions if you would like to jump to different parts or re-watch certain sections. Also, she is just super entertaining and a total joy to watch. Here is the sequel below:
Images: Ashley Mardell/YouTube