Emo Movies Perfect For You 'Cry-Baby' Fans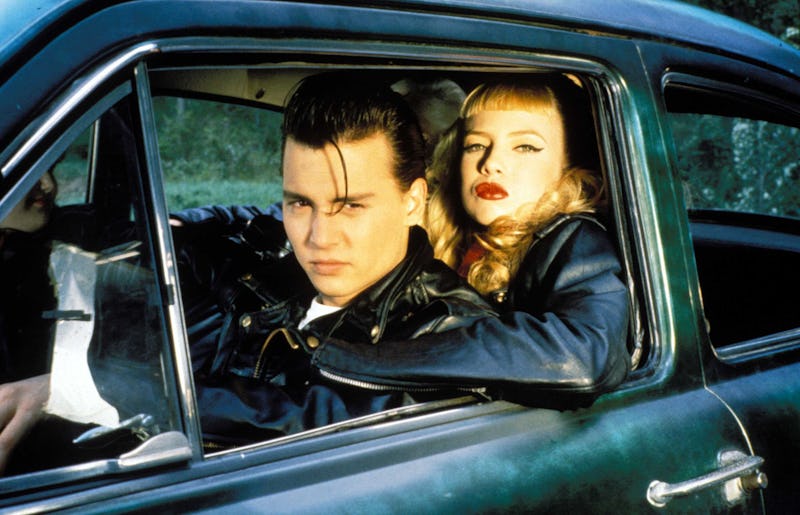 Among many other strange and wonderful qualities, Johnny Depp is a leader among the "emo" film genre. For those unaware of the word and who somehow successfully avoided its path when it became huge in the music scene thanks to bands like The Killers, "emo" was originaly known as a genre that displayed great emotion and has also morphed into films with darker themes and atmospheres. Pretty vast film range, right? Well one of the Emo-est movies around, Cry-Baby, turns 25 years old this year which not only makes me feel old as someone who was alive when the movie came out, but also brought back memories of other emo movies throughout history.
Cry-Baby followed Johnny Depp's Wade "Cry-Baby' Walker, the leader of a "Drapes" gang from the wrong side of the tracks with the ability to shed a single tear, who falls in a "square" girl named Allison and the hardships they face on the road to romance. Their problems include incarceration, "squares" vs. "drapes" drama, and love triangles galore, enough to probably be called a love pentagon. It's all a bunch of juicy stuff. But the film brought life to the genre, and help bring forth tons of new emo entries to our lives, several involving Johnny Depp in all kinds of strange roles. From comedies to romances to hardcore dramas and thrillers, the emo genre really encapsulates all kinds of films. If you're ready to enter the Emo film world, check out Cry-Baby first, and then educate yourself with these classics throughout the last few decades.
Donnie Darko
A young, deeply disturbed young man sees visions of a giant rabbit calling for the end of the world in a dark, morbidly funny, intense film about life and death and the mystery of life. If that's not emo, I don't know what is.
The Nightmare Before Christmas
Think about it. Dark overtones with funny and emotional moments. It's pure family-friendly Emo entertainment. Tim Burton is quite good at Emo filmmaking as this list will show.
Sweeney Todd: The Demon Barber Of Fleet Street
Tim Burton film number two! Sweeney Todd is based on quite the Emo musical as well but a film about a barber who kills his clients out of revenge and gives the bodies to a local baker for her meat pies which is also funny as well as dark? Please tell me which part of this film isn't Emo.
The Crow
Possibly the Emo-est of all superhero-type films, The Crow was a dark brooding film about a rock musician who is revived from the dead in order to avenge the death of his fiancee. Just watch this trailer and tell me what's not Emo about it.
Garden State
Zach Braff gets really Emo with this film about a man's dysfunctional relationship with life and his family.
Wristcutters: A Love Story
Get this as an Emo synopsis. A man commits suicide and attempts to find his lost love who also committed suicide in a strange afterlife station aside from Heaven or Hell.
High Fidelity
A man sitting around recalling his old failed relationships and where he went wrong with comedy and emotion out the wazoo. One of John Cusack's best films is also one of his Emo-est.
Ghost World
Based on the comic book with the same name, Ghost World is extremely Emo thanks for its darkly comedic atmosphere in regards to natural, everyday problems.
American Beauty
The plastic bag. I rest my case.
Eternal Sunshine of the Spotless Mind
One of the best Emo films around, Eternal Sunshine of the Spotless does a brilliant job of showing true, deep emotion in every scene with comedy and tragedy. And it's absolutely beautiful from start to finish.
Images: Universal Pictures