Did Abercrombie & Fitch Shame Taylor Swift?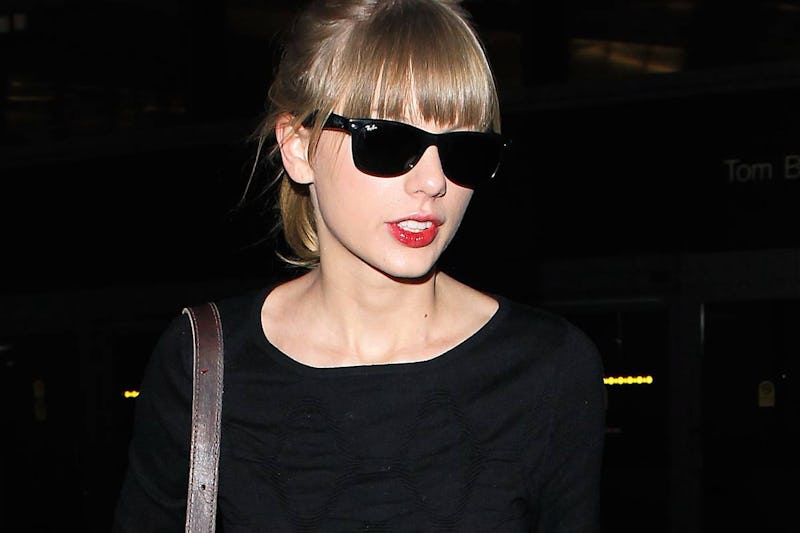 Abercrombie & Fitch has seen their fair share of controversies lately, but nothing could have prepared them for the wrath of the Taylor Swift fan. The company released a (not even very clever) shirt saying "more boyfriends than t.s." It didn't take long for a fan to start a Change.org petition urging fellow Swifties to contact Abercrombie public relations.
The retailer quickly changed their corporate hotline to say, "Thank you for calling Abercrombie & Fitch public relations. If you are calling regarding the Taylor Swift t-shirt, please note this is no longer available." I'm happy that Abercrombie is no longer carrying such an offensive shirt, but it's also the kind of thing that doesn't actually matter. The company didn't apologize for the shirt; they stopped carrying it because their main demographic threatened to stop shopping there.
My immediate reaction upon seeing the Abercrombie shirt was, "How dare Abercrombie mess with Taylor," followed quickly by blaring Red in its entirety and quietly intoning, "That doesn't even make sense. Any good fan knows she's only been seen with two guys in the past year." Yes, guys, it's true. I am a completely unironic Taylor Swift fan.
After allowing myself to calm down a bit, I began to consider whether my fellow Swifties were actually right. Is this shirt offensive? Well, yes, but not for the reasons that the Change.org petition suggests. The only thing the petition reads is "Because it's hurtful to Taylor Swift and Swifties everywhere!" The comments are more or less rewordings of that sentiment, arguing that the shirt "promotes bullying."
The shirt, while tacky, isn't actually bullying. In fact, it's suggesting that having numerous boyfriends is something worth bragging about, so much so that you should announce it across your chest. This isn't "hurtful," but it is offensive. It's also offensive (but, again, not bullying, since Abercrombie seems to be praising having multiple boyfriends) to reduce one of the most successful women in music to the number of relationships she has been in.
This shirt is yet another thing to add to the ever-growing list of "Throwing Shade At Taylor Swift," which also includes Tina Fey and Amy Poehler's remarks at the Golden Globes and the jab Carrie Underwood made at the Country Music Awards about Swift's break-up with Conor Kennedy. The issue here isn't "bullying," as Swift fans are so quick to claim. It's reduction.
The fact is, Taylor Swift is a 23-year-old who has been been with two guys in the past year and eight guys over the course of five years. These numbers aren't drastically different than the dating stats of any other 20-something, and they certainly don't define Swift's career. Yes, her dating life is what she sings about, but only because being the youngest artist in history to win the Grammy for Album of the Year doesn't exactly make an emotionally wrought ballad. Even if you're not a fan of Swift's music, it is never okay to reduce someone's entire person to one facet of her life.