Skincare Products That'll Change Your Life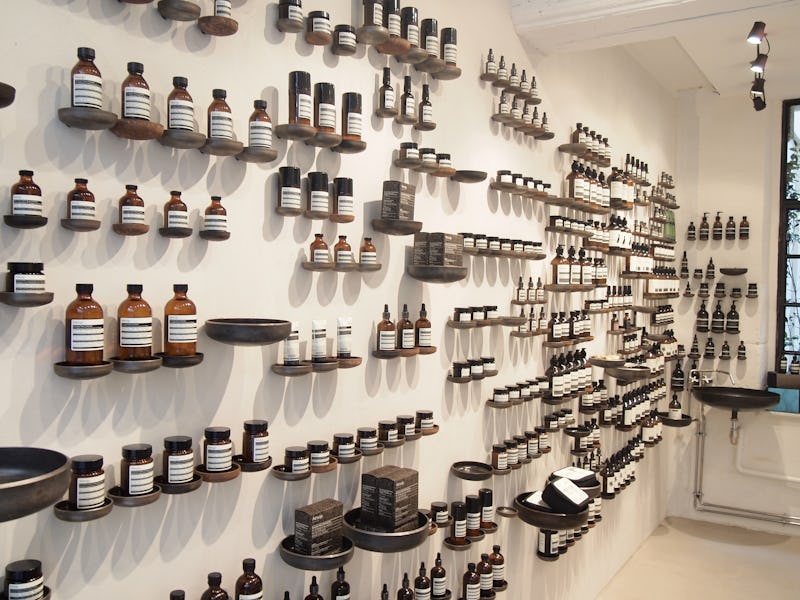 When you strike skincare gold and find a product that does everything you want it to, keeping this vital beauty intel be criminal. No, it would just be downright mean. That's why I'm sharing the below products — they're my best kept secrets and I swear by them. They could be just what you need, too.
Element Herbology Facial Glow, $66, Amazon
1. Superfood exfoliator. Like the Argan oil craze that came before it, manuka honey is kind of the bees' knees at the moment. Pun intended. Because the New Zealand and Australia-sourced sweet stuff is credited with fighting acne naturally and acting as a soothing agent, it's great as is or, as I've recently discovered, in the form of an exfoliant. The Elemental Herbology Facial Glow Radiance Peel ($66) combines manuka honey with kombucha, cherries, papaya, and pomegranate, leaving the skin a little cleaner without the abrasiveness attached. More importantly, this exfoliant stimulates cell metabolism and helps to even out skin tone. It's a piece of spa heaven without the hassle or price tag of one spa visit.
Eminence Strawberry Rhubarb Hyaluronic Serum, $32, Amazon
2. For the oil-prone. If you tend to end the day — or for that matter, spend most of the day — with an oily face, despite wearing oil-free products, then this Éminence serum is for you. It's extremely hydrating, like your face just got a big gulp of much-needed water, and because of the presence of strawberry and rhubarb, you're also getting a double dose of acne-fighting and wrinkle-reducing goodness. The only snag? It's only available at select spas.
Icona Oil-Based Moisturizer, $55, Icona Skin
3. Face oil find. It may seem counterintuitive to put oil on your face and expect your skin to clear up, but lo and behold, it is possible. It's all about what's in the oil, it turns out. I personally have oily skin and I love this Icona oil-based moisturizer ($55), which absorbs quickly into the skin, leaving little trace of its existence save for that baby soft feel. With more than 30 organic ingredients in its makeup, including coconut oil, calendula, and ylang ylang, this Austin-based skincare product has proven that good face oil really does exist.
SkinCeuticals Physical Fusion UV Defense Sunscreen SPF 50, $34, Blue Mercury
4. Sunscreen savior. It doesn't matter that it's not bright and sunny out all the time anymore, you know you should be wearing sunscreen every day. The problem — at least for me — is that sunscreen feels so heavy on the skin when you factor in everything else that needs to be applied, like moisturizer, concealer, bronzer, et al. That's why SkinCeuticals Physical Fusion UV Defense Sunscreen SPF 50 ($34) is a gift from the sunscreen gods. Not only is it ever so slightly tinted (in a magical shade that magically blends with most skin tones), but it packs on a protective layer that is not at all greasy or oily. If I could only recommend one product, this would be it.
Kimberly Sayer Tangerine and Calendula Healing Light Night Cream, $33, Amazon
5. Sweet dreams. Kimberly Sayer may not be new to the skincare game, but she's certainly a heavy-hitter. If you're in the market for a new night cream (or if you just want something that will change your life), try her Tangerine and Calendula Healing Light Night Cream ($34). Like everything else in this bunch, the cream is perfect for people with oily skin or acne problems. But if you have perfect skin already, it's still a good one to employ. The calendula helps to heal sun spots, uneven skin tone, and acne scarring, while ingredients like sandalwood oil and lily flower supply this cream with brightening and hydrating agents. There's a fairly good chance that once you try this product, you'll never look at another night cream again.
Have a skincare product you swear by? Tweet me!
Image: Stephane<3/Flickr