Casting Advice For The 'She's All That' Remake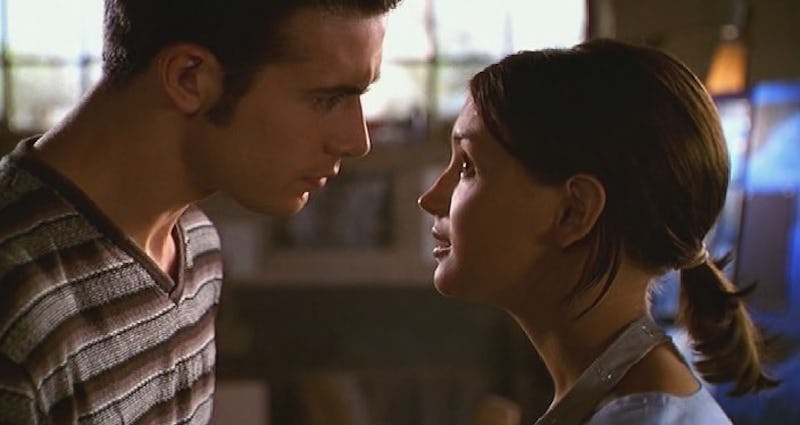 When it comes to some of the best '90s teen movies, She's All That comes pretty close to the top of the list. Based on classic transformation stories like My Fair Lady and Pygmalion, the story saw Zack (Freddie Prinze Jr.) try to transform the geeky Laney (Rachel Leigh Cook) into prom queen for a bet, only to actually fall in love with her. The whole thing is a little silly, a lot romantic, and just excellent watching. And things are about to get a whole lot better for the nostalgia lovers among us, since it was revealed this week that The Weinstein Company and Miramax are allegedly working on a She's All That remake. AMAZING, right?
While it'll be interesting to see what a 2015 update to the movie will look like, I'm more interested in which actors they'll bring in to take over the roles held by some absolute '90s legends. While the 1999 version saw emerging stars like the aforementioned Prinze Jr. and Cook in leading roles, She's All That also featured entertainers that went on to become big names in Hollywood, like Usher, Anna Paquin, and the late Paul Walker. There's always the worry that a remake will never live up to the original charm, but I think we've got plenty of young stars to choose from for the new version of the film.
Zack Siler and Laney Boggs
Freddie Prinze Jr. and Rachel Leigh Cook were the perfect picks to star in a teen romantic comedy in '99, but now it's time to bring it up to the '10s. For the role of Laney, we've gotta go with Chloe Grace Moretz, right? If Chloe was unavailable (you know her schedule is hectic), I'd probably go with Mad Men's Kiernan Shipka, though at only 15, she might be slightly too young. Yes, it's a high school movie, but since when do kids in movies actually look their age?For Zack, we need an actor that girls are immediately going to go nuts for. Ansel Elgort seems to be sending hearts aflutter since appearing in The Fault In Our Stars, so he'd probably be the easiest pick. Otherwise, I'd try to age down Liam Hemsworth, because who doesn't think he's hot?
Brock Hudson
Matthew Lillard did a great job of bringing the pompous reality show "star" ego to the big screen (little did he know how commonplace it would become 16 years later), and now we're ready for a new actor to nail the head-up-his-own-butt jerk role. My vote goes to Alex Pettyfer, who could easily play the douchebag with aplomb — and yes, I mean that as a compliment.
Dean Sampson
Paul Walker was great as Dean, the friend with whom Zack made his prom queen bet, in the original, so it's important we find an actor that's pretty middle of the road when it comes to handsomeness and affability. Frankly, there's no one else for this role but Michael B. Jordan, in my opinion. He's handsome, a great actor, and would be perfect as Dean.
Taylor Vaughn
Jodi Lyn O'Keefe was great as the wishy-washy Taylor, who dumps Zack to get with Brock, so it's important this role is taken over by an actress that has no problem walking around with her head stuck up her own butt. I think there are two women who could take this on with no trouble - one would be Elizabeth Olsen, who's beautiful and talented and basically I just want to watch her in everything. The other is Hailee Steinfeld, because who doesn't love her?
Mackenzie Siler
A young Anna Paquin played Mackenzie, Zack's sister, in the original, but I want Anna Kendrick in the remake. She can totally pass for a high schooler, and she has the perfect amount of humor and charm to make a minor role one of the highlights of the entire movie. I won't hear of anyone else, so don't bother suggesting them. Anna is it.
Of course, there are plenty of other bit parts in She's All That, leaving room for some amazing cameos by other great actors to hop on in. I don't know about you, but I cannot WAIT for this to happen, so Miramax had better not let me down.
Photos: Miramax