Proof Kristen Stewart Is Completely Underrated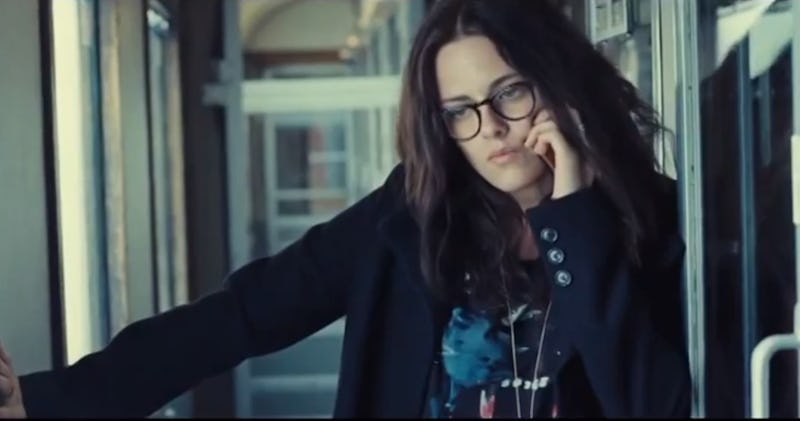 While she's likely best known for her role in the Twilight franchise, Kristen Stewart has a bank of underrated films that are not only worth a watch at some point — they're worth a watch ASAP, because they really demonstrate how amazing of a performer she really is. Honestly, if all was right in the world, Stewart would be one of the most celebrated actresses of her generation: She'd win all the awards, have first pick of any role she wants, and would basically be seen for the passionate and dedicated artist she is. She's an amazing talent and deserves recognition for it — and she's about to display her skill yet again in The Great Escape , an epic film about the 18th century flight of Bonnie Prince Charlie in Scotland.
In the film, Stewart is due to play Flora MacDonald, one of several Hebridean Jacobite sympathizers who helped Bonnie Prince Charlie — born Charles Edward Stuart — in his escape to Skye. A historical epic drama is right up her alley and no doubt she'll be killin' it yet again in this movie. Until this movie is released, however, if you really want to understand how good Stewart actually is, you need to hit up her back catalog and see what she's really all about.
Where to start? Don't worry, I'll help you:
Still Alice (2014)
Still Alice was always going to be a winner. It's got Julianne Moore in the lead role, for crying out loud! Kristen Stewart plays Lydia Howland, the youngest daughter of Moore's Alice and also an aspiring actress. As Lydia deals with her mother's increasingly severe Alzheimer's symptoms, the younger Howland decides not to undergo testing to see if the same fate awaits her. This movie is extremely tough to watch, but if you're in the mood for a good cry, hit it up. It's superbly acted and written all around.
Clouds of Sils Maria (2014)
Well, at least the French have some sense. For her role in Clouds of Sils Maria — in which she plays an up-and-coming actress working on a play with a star twice her age (Juliette Binoche) — Stewart was given the illustrious César award, which is basically the French equivalent of an Oscar. This film boasts some of her finest work yet, and well worth the hype it's received.
Panic Room (2002)
An oldie but a goodie, Panic Room was one of Stewart's first roles, but still an excellent one. In it, she plays Jodie Foster's daughter who become stuck in their massive house's panic room (surprise!) after the house is invaded by burglars. She also just happens to be diabetic, which really amps up the drama when they're trapped in the panic room.
Adventureland (2009)
A feel good summertime movie set in 1987, Adventureland stars Stewart and Jesse Eisenberg as theme park workers who get into all kinds of trouble, both at work and outside of it. There's partying, there's sex, there's a ferris wheel and that game where you win stuffed animals even if it takes you $50 to do it — what's not to love? While this isn't one of her most hard-hitting roles, Stewart brings the fun (and angst) of youth in the best possible way.
Into the Wild (2007)
Into the Wild was based on the life of the late Christopher McCandless, who shunned the modern world and decided to go live in the middle of the Alaskan wilderness in the early '90s. While the story mainly revolves around Christopher (played by Emile Hirsch), Stewart's role as Tracy Tatro is worth checking out and showed a lot of promise.
Snow White and The Huntsman (2012)
When you think of Kristen Stewart, you likely don't think of Disney princesses, which is why it was so refreshing to see her take on the role of Snow White in Snow White and the Huntsman. The story told the grittier, untold side of the famed character's story and proved that Stewart could be tough as nails and strikingly beautiful at the same time.
On the Road (2012)
The film adaptation of Jack Kerouac's infamous novel sees Stewart as a 16-year-old bride named Marylou who — as you probably guessed — goes on the road with a bunch of her fellow misanthropes, experiencing plenty of adventure along the way. This movie never got much attention, but that's not because of the acting, which was pretty impressive.
The Runaways (2010)
One of Stewart's big breakout roles outside of Twilight came in the form of The Runaways, a biopic of sorts about the '70s all-girl rock band of the same name. Stewart played the legendary Joan Jett, Dakota Fanning was Cherie Currie, and a lot of fun was had by all.
Images: IFC Films (3); Sony Pictures Classics (1); Columbia Pictures (1); Miramax Films (1); Paramount Vantage (1); Apparition (1)