A Goodbye to NY, Though I Just Arrived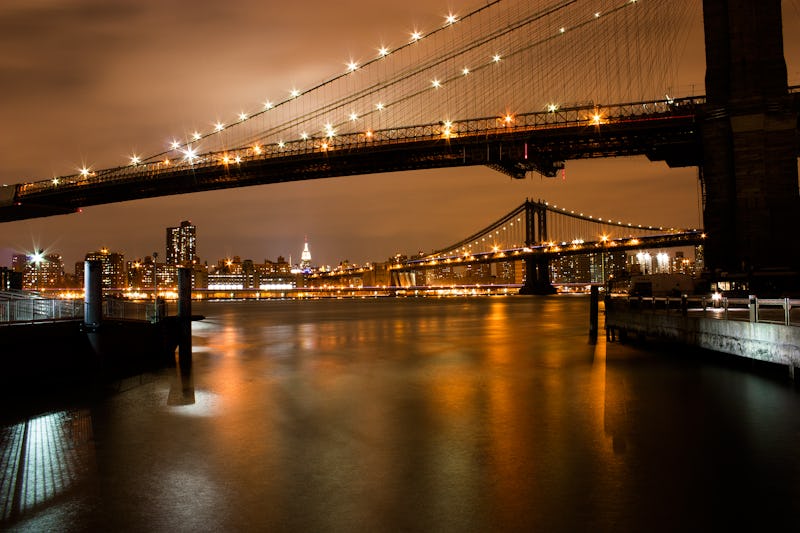 Here's a confession that I'm not exactly proud of: I absolutely cannot wait for my upcoming five-year high school reunion in New Jersey. Why? I'll get to introduce myself as "a freelance writer", and, even better, "a freelance writer living in New York." I'll even have business cards.
Because of my newfound residency, I was a little hesitant to read Goodbye to All That: Writers On Loving and Leaving New York (Seal Press), an anthology of writers who move to, fall in love with, and eventually have to leave New York City. However, it's hard to turn down an anthology based around Joan Didion's famous 1967 essay of the same name (found in Slouching Towards Bethlehem) and even harder to turn down one that combines Roxane Gay, Hope Edelman, Cheryl Strayed, Dani Shapiro, and 24 more of the best and brightest female writers around. Sure, I had just put down a security deposit on a new apartment in Greenpoint, Brooklyn — but this couldn't shake me that bad, right?
Well, yes and no. Rest assured, if you live in New York City, Goodbye to All That is not going to make you feel as though you've made a horrible mistake. Didion is quoted multiple times on being enamored with the city ("I was in love with the city, the way you love the first person who ever touches you and you never love anyone quite that way again."), and it's clear that the authors involved are as well — Strayed details how she "couldn't keep myself from thinking everything in New York was superior to every other place I'd ever been, which hadn't been all that many places. I was stunned by New York."
Frankly, it's hard not to be awestruck by New York, especially as an aspiring writer. You can get overwhelmed (in the best way possible) by opportunities, like Roxane Gay, who says,
New York is where all the action happens because the city is where the most important publishers and agents and writers are. New York is where the fancy book parties happen and where the literati rub elbows and everyone knows (or pretends to know) everything about everyone else's writing career
and you can, unfortunately, get overwhelmed by the terrible details of city living, like astronomical rents, undervalued work, and the casual indifference to suffering New Yorkers acquire.
But if there's any real consensus Goodbye to All That comes to, it's that New York, for writers (and for most people) has an expiration date. People leave the suburbs because they feel trapped and stifled. New York seems ripe for the taking, but it, too, eventually becomes a constraining place to live. Multiple essays talk about how people who come to New York to write end up working so much to afford the city that they don't end up writing very much at all. Even something as idyllic as a $150 rent controlled apartment can be stifling — especially when, as in Goodbye to All That, it becomes the stage for a broken engagement.
The writers in this anthology seem to leave New York without thinking, only to wake up one day in Connecticut or upstate or Paris and wonder "How?" Their departures, though, were not marks of weakness — which is one of the reasons I didn't feel regretful about my new apartment once I finished the book. Instead, each essay assured me that inevitably, something in New York (high rents, low pay, the frantic pace, a stagnating relationship, take your pick) will get in the way will and refuse to budge. And then, like Joan Didion and like these writers, it will be time to move on. It might not be the most hopeful message for someone living in New York, but it will force me to enjoy New York while I can bear it.
Image: lorentzen/flickr