Let Adult Wednesday Darken Your Day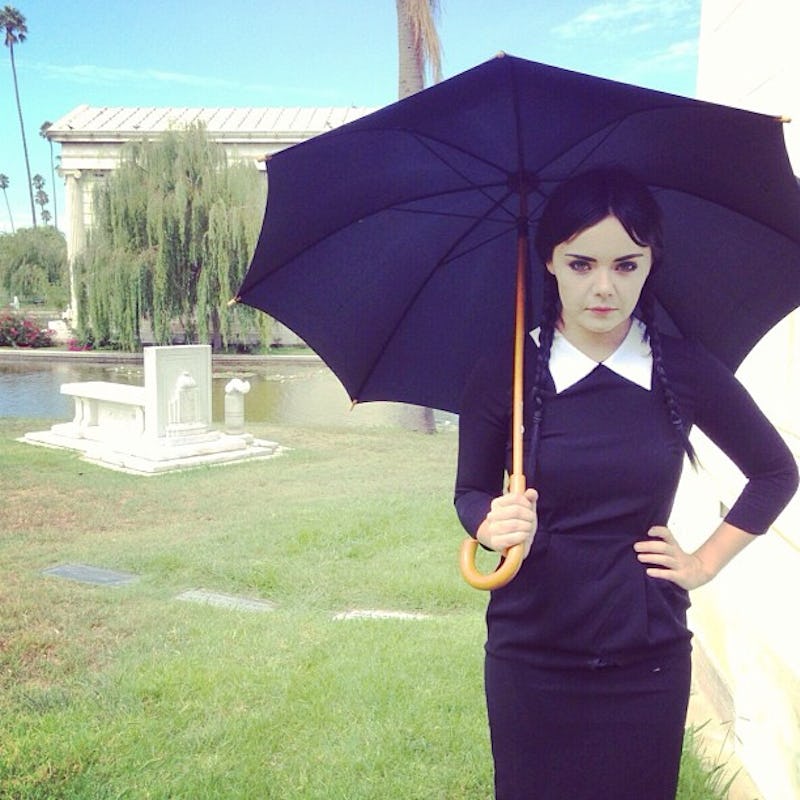 The Addams Family will be show on television multiple times before October is through, but that movie was made over 20 years ago. Wednesday Addams would be in her early 30s by now. And so, from the ashes of '90s Halloween nostalgia, a new web series is born: Adult Wednesday Addams.
Created by writer, actress and comedian Melissa Hunter, the series portrays Wednesday as a twentysomething (okay, so it's not completely literal) making her way in the world. She goes on blind dates, has one night stands, and tries to find a good apartment. But of course, she's still just as murderous and creepy as ever, and Hunter's sardonic wit is frighteningly on point. Actually, Adult Wednesday Addams seems an awful lot like Daria. She just likes her comedy a little more... black.
A new video is set to be released every Wednesday in October until Halloween (it would be wrong to do it any other way), but hopefully this series goes beyond Oct. 31. That's the moral of Halloween, after all — embracing your inner darkness every day. (Oh, it's not? Summoned that demon for nothing, then... ) Until that darkest of dark days comes, you can watch the five videos Hunter has up now on YouTube. Start with Wednesday on a blind date — her trick of keeping extra razor blades in her purse is to die for.
Image: Melissa Hunter/Instagram