'Seeds Of Yesterday's Jory Has A Varied Background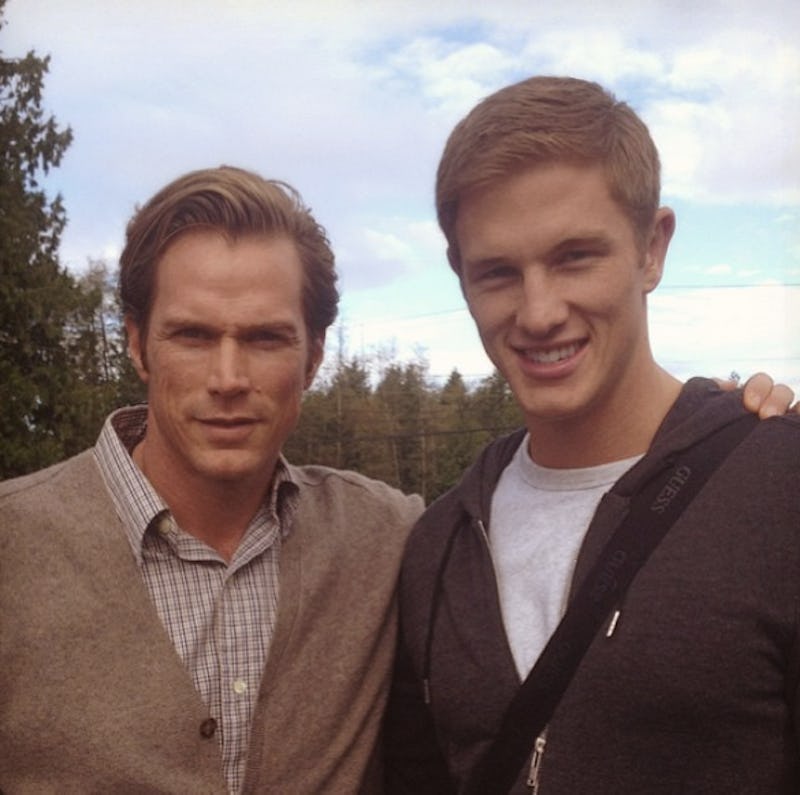 If there's one family that's hard to keep straight, it's the Dollangangers from Lifetime's film adaptations of V.C. Andrews' series. Not only is the family tree thorny to begin with (no pun intended), but the characters keep aging, so the actors have to change, making things that much more confusing. So, with the premiere of Seeds of Yesterday coming on April 12, you might think you know who's playing Jory Sheffield: Jedidiah Goodacre, who played the role in If There Be Thorns, which just aired on April 5. Wrong. So who actually plays Jory in Seeds of Yesterday ?
This time, the part of Jory falls on Canadian actor Anthony Konechny. The role of a ballet dancer was a tough one for the committed gym rat — director Shawn Ku forbade Konechny from lifting or sneaking in a workout. "You work so hard, many hours in the gym, dieting, [but] to lose that all, it works. It played into the character," Konechny told Too Fab. "I was feeling the effects of just depleting and deteriorating and the downward spiral both physically and mentally. After we finished filming, it was cool to get back in and find the mechanics again."
So, where have we seen Konechny — albeit a more muscle-bound version of the actor — before? Here, a look into his background.
He's Been On Genre Shows
A robot named MX-43 '1' in Almost Human? Sure. A mythical beast in The Witches of East End? He's done that, too.
And Genre Movies, Too
It's a teeny-tiny role, but who wouldn't pounce at the opportunity to be menaced by a giant sea monster in Godzilla?
He Gave Christian Grey A Run For His Money
When you read the Fifty Shades of Grey trilogy, you probably didn't think, "Why didn't Anastasia Steele just run off with the hardware store guy?" If you saw Konechny in the movie, though, you might start to wonder.
He Spends A Lot Of Time Without A Shirt
Comb through his Instagram, and you'll see what I mean. If those fresh-off-the-gym-equipment pics are your thing, you should click over immediately. When I mentioned earlier that staying away from the gym was tough for him, I meant really tough. I mean, the dude participates in fitness/physique competitions.
He Is Not Alexander Ludwig
No, we wasn't in The Hunger Games. Stop asking. But once you watch The Seeds of Yesterday, it's a good bet you'll be able to keep Anthony Konechny and Alexander Ludwig straight.
Image: anthonykonechny/Instagram